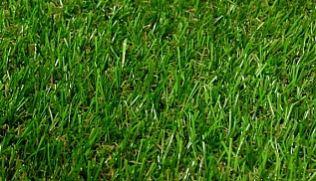 Like anything, there are bound to be those select few who pick and try to find faults with a product however, it is important to remember that as a current or potential owner of a synthetic grass lawn that you are in the hands of the experts. In this article, we will be taking a look at some of the most common myths surrounding the synthetic turf industry and how they can be debunked.
'It's unsafe for my children and pets'
This is simply untrue due to the fact that many artificial lawns nowadays are made from near enough the same materials as a modern day carpet. Many manufacturers make the decision between poly or nylon yarn fibres which are then tufted into a primary backing system. This backing system is often made of polyethylene and is then secured using a secondary backing system, usually made from an alternate poly such as olefin or urethane.
The truth of the matter is that the industry has become very sophisticated since the release of the first artificial turf and abides by strict requirements in order to provide homeowners and businesses alike with an adequate amount of safety and comfort.
'Synthetic Turf Gets Extremely Hot'
While fake lawns can grow a little warmer than the average grass due to a lack of moisture, it never becomes unbearably hot. In fact, some fibres are even designed to reflect sunlight in order to keep the blades cooler while others will remain at an ambient temperature due to the fact that the blades do not retain heat.
In addition, athletic fields that are exposed to direct sunlight for long periods of time might even reach a higher temperature than artificial turf that has been installed in a natural environment. Finally, there are currently no known cases of people who have experienced minor or first, second or third degree burns from coming into contact with synthetic turf.
'Synthetic turf is killing the environment'
Actually, in terms of how eco-friendly natural grass is, artificial turf is better and safer for the environment. As some turfs are made from recycled materials, artificial grass helps the environment by eliminating the need to throw these resources onto the landfill. Furthermore, it also eradicates the need for any pesticides, fertilisers and herbicides.
Since artificial grass does not need to be watered or mowed, it eliminates the need for fuel emissions from mowers or excess use of water. Overall, synthetic turf proves to be an incredibly eco-friendly alternative to natural grass.
If you'd like to enquire about artificial turf installation or if you have any questions regarding the topics mentioned in this article, please do not hesitate to get in touch with The Artificial Lawn Company today.