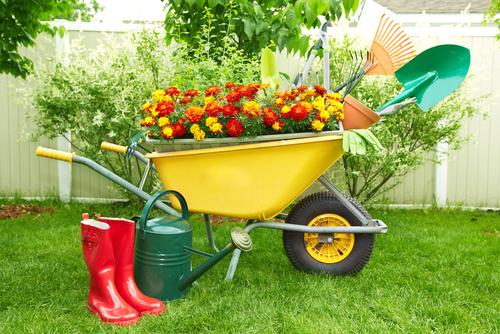 If you can't get enough of gardening, like us, you'll even find yourself preparing seeds and digging up your borders again in your dreams. If your life is improved tenfold by a composter, a trowel and a rake then your attention, if you please; this news just in: artificial grass means you can enjoy your garden every single day of the year.

Some in the gardening community might enjoy the respite that autumn and winter brings, weary limbs and the cold don't mix well, after all. However, with some fake grass in your garden thanks to Artificial Lawn Company, your gardening jobs will be made ten times easier so you can focus on the things that really matter.

Lawn maintenance takes it's time, and a lot of time to keep on top of. Removing the need for weeding, mowing, fertilising and generally keeping it alive from your schedule leaves you with plenty of time to get seeds harvested and dried, and the shed / greenhouse spick, span, clean and ready for spring.

The money you save on lawn supplies can be added to your flower fund – those annuals and perennials won't buy their selves, after all. Not only that, but with a life expectancy of up to 15 years, you'll save a fortune in the long term, too.

Keeping your artificial lawn in good shape over the winter period could not be easier. Invest in a cheap ground sheet to protect it from heavy snow that is likely to compact and ice over. Powdery snow is less likely to damage your lawn, but you can still remove with a plastic shovel if the draining process is taking longer than you would like.

The addition of a truly evergreen fake lawn to your garden will inject some colour into an otherwise dull and bleak landscape of grey and brown monotony over the winter period.

For more information on how you can go about rescuing your garden from a lifeless patch of grass, and transforming it into something to show off, then please do not hesitate to contact us and obtain a quote for your new artificial lawn.