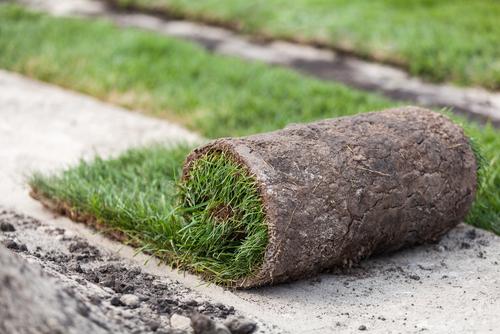 When it comes to our homes, we all want them to look and feel fantastic, however, our gardens can often be left behind. With day-to-day life and all the time constrictions that we face, it's difficult to keep on top of it all. Installing artificial grass could be the answer to all of your problems, it will look great all year round and is suitable for any garden size.
It's not all about the looks, however, which is why we have listed five different reasons why you should be installing fake grass in your garden.
Easy Maintenance
Looking after the garden can be a daunting task. Real grass constantly needs attention and, during the colder months, it seems to grow out of control. But with fake grass there's no need to worry, the care is simple. No more mowing, no more feeding and no more watering. Rather than spending all of your time caring for your garden, you will be able to sit back and enjoy it.
Money Saver
Not only is artificial grass a great time saver, but it's a huge money saver too. There's no need to spend money on lawn mowers and other tools to help your real grass grow, so you can save that cash and use it elsewhere. However, it won't only save you pennies, but it could make you some. Fake grass can improve the value of your property if you decide to move later on; after all, the buyer won't just be looking at the house.
Animal and Child-Friendly
Of course, it might not only be you that will enjoy the benefits of artificial grass, as children and animals will also no doubt be spending plenty of time outside in the garden. Children can run and crawl around on the grass safely and, with our wide selection, it's suitable for four legs as well as two. Due to the materials used, it can withstand heavy traffic and won't leave a bald path or track mud in the house. Plus, it's also great for those with allergies as it doesn't give off any pollen.
Stays Green All Year Round
The biggest selling point with synthetic grass is that it stays beautifully green all year round, and why wouldn't that attract you? With various types of turf available, there is something to suit each individual garden. Real grass usually dies off in the winter, turning brown and leaving bald patches but, with fake grass, this won't happen. You will be able to look out of your window to lush green grass in the middle of winter.
Long Lasting
Fake grass will last for years in your garden without any issues whilst still looking great. It can take a long time to perfect the look of real grass and then, after being left for a few weeks, it can return to square one.
You can enjoy artificial grass from the moment it's installed and for many years to come. After all you want a beautiful garden for life, not just for one season. For more information, contact the Artificial Lawn Company team on 01474 364320 or send us a message via our contact page today.