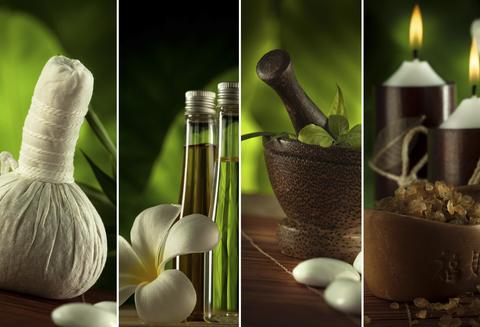 As the epitome of relaxation, spas often need to live up to people's expectations in terms of sanitary practices, experience and aesthetics. And whilst having the best team of staff in the world can certainly help people to relax, visitors also need to enjoy the view.

So, if you're looking to enhance the appearance of your spa, read on. In this blog, artificiallawn.co.uk will discuss just a few ways you can spruce it up and create a relaxing haven for people to enjoy and unwind.

Colour Scheme

It can be quite difficult to meet everyone's tastes when it comes to interior design, especially as everyone likes different things. Rest assured though that there are plenty of colour co-ordinations around today that help to ease spa regulars and first-time visitors into a state of total relaxation.

Blue, which is considered to be a calming shade, and orange, which is brilliant for making us feel happy, are great colours to consider in your spa. Of course, there are others if these two don't take your fancy, like white, brown and silver.

Secret Garden Room

There's nothing like feeling the grass beneath your toes on a hot summer's day, so why not try and translate this feeling of relaxation and bliss to a room in your spa. Your 'secret garden room' is just the thing to welcome visitors and to say goodbye in the most relaxing setting. The combination of steam, false grass and luxury seating will help guests to settle in and unwind within seconds.

Mood Lighting and Scents

Bright, blinding lights can often make us feel tense, which is why mood lighting is the perfect option here. Installing a set of soft, colour-changing lights, can help us feel at ease and less on the edge of our seat as we drift away into a serene setting. Also, pleasant scents can help us to unwind, so consider incense and other such smells to gently lift people's spirits.

These are just three suggestions which will help add to the aesthetics of your spa and enhance the experience of your visitors.