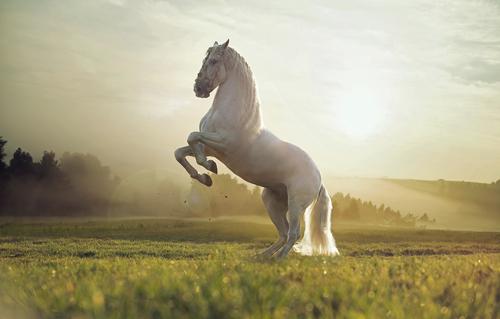 If you're over the age of 20 and have ever watched television, then you'll be able to confirm this: At one point or another, you secretly wanted to go on the popular gardening makeover show 'Ground Force', and were entirely distraught when the show ended.
The way that Alan Titchmarsh, Charlie Dimmock and Tommy Walsh surprised unsuspecting (and entirely deserving) mums with new gardens, was enough to bring a tear to the eye of any viewer.
At its peak, the show drew in more than 12 million viewers, so it's not hard to see why we have ended up with a nation of garden lovers with a penchant for decking and perfectly laid artificial grass.
With Mother's Day on the horizon, you might not be able to get the Ground Force garden gang in to surprise your mum, but you could always take on the challenge yourself! We're not suggesting you get the watercolours out like your favourite presenter used to, but with a bit of planning and a smidgen of hard work, you could easily transform your dear old mum's garden and give her a relaxing space to enjoy this year.
The Water Feature
Charlie Dimmock was as famous for her garden water features as she was for anything else, which brought in a sophisticated, yet tranquil, air to proceedings. Choose an easy to install water feature or get some help from a professional (who can also advise on any planning permission you might need before you start digging up the garden!). Choose a design with your mum in mind and one that promotes relaxation; think of water trickling over pebbles or a babbling brook pond full of fish.
The Decking
Ground Force was almost solely responsible for the UK's obsession with decking in the late 90s / early 00's, with B&Q seeing sales go up over 3000% between 1997 and 2001. Decking is one of the easiest ways to transform your mum's garden and is perfect for al fresco dining, with a refreshing glass of vino on a warm summer's evening.
The Perfect Lawn
Taking pride of place in your mum's new garden has to be the perfect lawn; using artificial grass from ALC. Not only is it easily maintained but it also looks fabulous all year round, while fitting stylishly around flowers and plants (mum's favourites, of course).
Send her out for a spa treatment and work your garden magic! With a little flourish of creativity and a helping hand from your dad, siblings and any other friends you can find along the way; you can truly transform your mum's garden this Mother's Day.
For more information and advice on the perfect artificial grass for your Mother's Day project, please visit our website or contact our customer service team today.