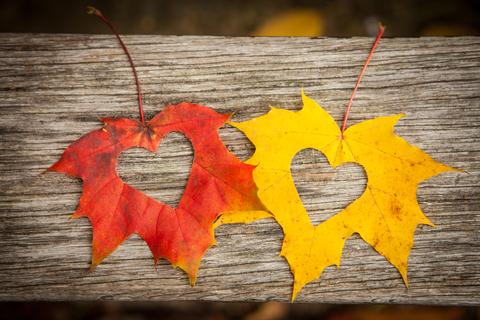 As we shift from summer into autumn, you may be looking for ways to keep the seasonal vibe of the former alive, even when it does get a little bit chilly! And, if ever there were colours to be the pinnacle of summer, they would surely be blues, yellows and, of course, greens.

Perhaps we've grown to associate pristinely striped lawns and crisp white picket fences with an equally perfect seasonal lifestyle or maybe it's the fresh appearance summer grasses offer. Either way, green is definitely a colour to opt for if you're planning a get-together, and not just because of aesthetics!

To see what we mean, keep reading, as we take you through how to host a green social event - in every sense of the word.

Guacamole Day (16th September)

If ever there was a perfect time to test your dip making skills, it would be Guacamole Day, in celebration of a favourite of many. However, you don't have to just stick to the traditional recipe; you can experiment with the plethora of delicious dishes out there that do this green dip proud. Below we have listed just a few summery ones to try:
If you love striking the balance between sweet-n-spicy, tropical fruit guacamole is a can't-miss opportunity to impress your guests. Simply chop up some pineapple, throw in some mango and finish with jalapeno peppers for an explosive contrast of flavour.
For two delicious, summer flavours, add a drop of lime and lemon juice to guacamole with red onion, cilantro and plenty of cherry tomatoes.
With sliced and diced pineapple, a tiny amount of rum and coconut cream, Pina Colada guacamole is sure to go down a treat for adults who crave that holiday feeling, even in the midst of autumn!
Eco-Friendly Supplies and Decorations
Another way you can go down the 'green' route when planning your get-together, is to invest in eco-friendly supplies and decorations, for a beautiful scene that also helps to save the planet. For tableware, opt for biodegradable cutlery and plates or bowls and, for decorations, there is plenty of sustainable bunting, not to mention environmentally-friendly balloons on offer. And, if you really want to set the green theme, use this colour as a motif, as well as a beneficial party choice.
If, however, you're not too keen on adding too much green, a simple, stunning and nature-inspired backdrop will do nicely. That is where we come in, with our fantastic range of artificial lawns. Not only will our grasses last, year on year, but they are also easy to maintain. Thus, taking the weight off many homeowners' shoulders, who just don't have enough time to put into perfecting their lawn.

So, from all of us here at the Artificial Lawn Company, have a wonderful, green event. And, if you'd like to know more about our fake lawns and installation service, you can contact us through our website.