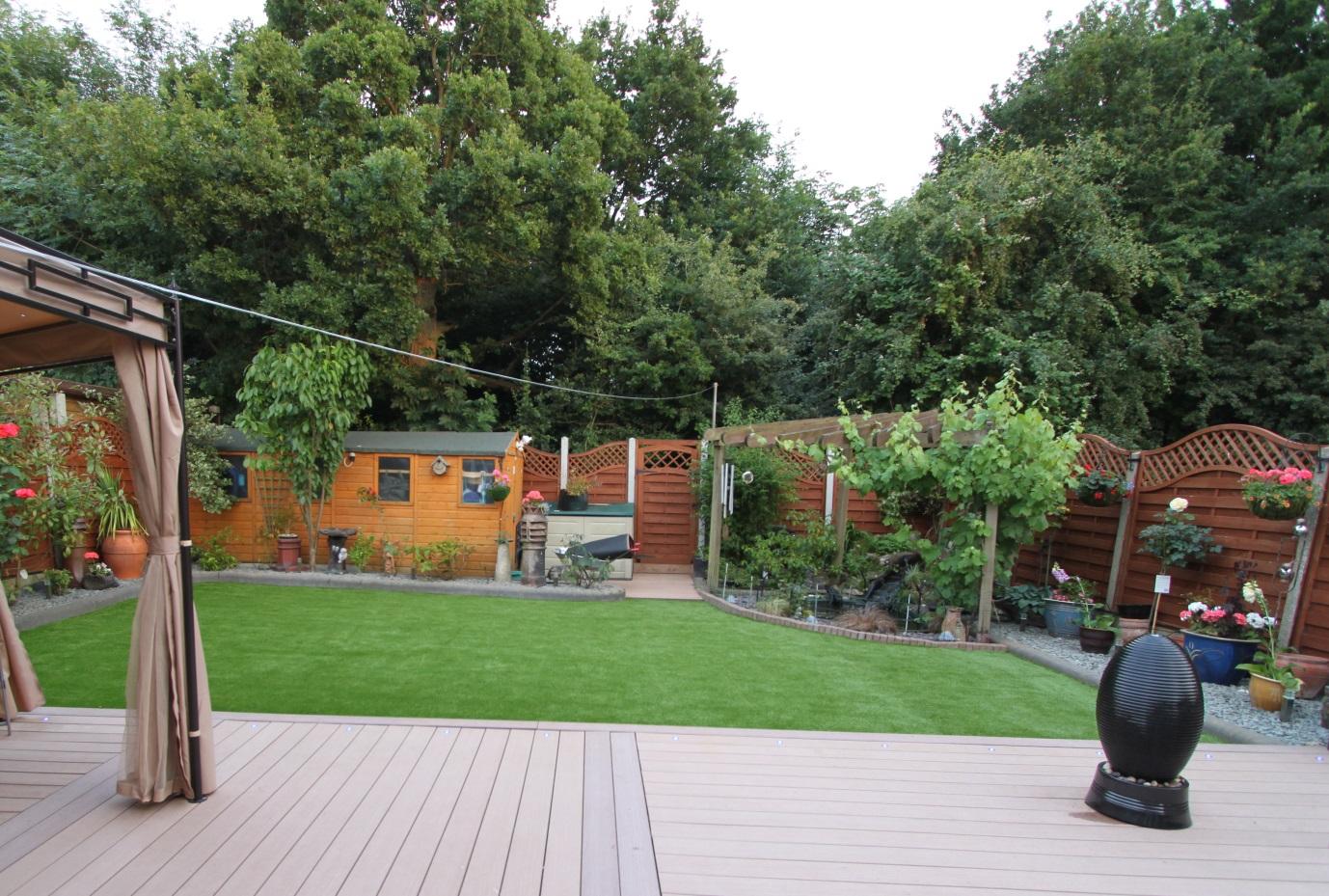 If you are looking for a fake grass lawn to be installed at your home why not consider calling the Artificial Lawn Company, they are reliable and friendly and as you can see from the image below - they get the job done well!
Dear Sir/Madam,
Please find attached a photo that I took of our new fake grass lawn which was laid yesterday. We are so pleased with the overall look and feel.
The two men who laid the artificial lawn were very professional and easy to talk to, a real credit to the company.
Thank you to all the staff at the Artificial Lawn Company including the helpful young man we met at the Ideal home exhibition stand earlier this year.
Yours thankfully,
Mr and Mrs Bailey (Basildon)