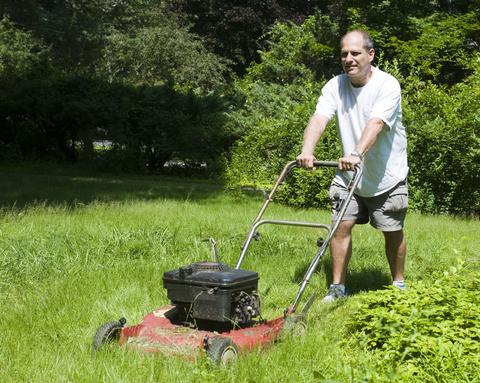 For those who struggle to maintain their current lawn or would prefer a no-fuss alternative that requires very little care in the day-to-day, fake grass is a top choice. This is especially the case for the elderly, who may not be able to mow their lawns frequently.

You see, artificial grass provides a lawn to be proud of, without taking away from the organic appearance that we all know and love. This is perfect for proud homeowners who want the best of both worlds; pristine aesthetics achieved with little to no care on their part.

Of course, fake grass still requires a spray of water now and again to remove any debris, but in comparison to the maintenance an organic lawn requires, it's the perfect solution.

Plus, if you or an elderly family member has a shaded garden, the lawn can suffer as a result of a lack of sunlight, leaving behind unsightly, yellow patches. With fake grass though, you can avoid this problem altogether, as the colour sticks around, ensuring you have a lush green patch, always.

As for the cost, we here at the Artificial Lawn Co aim to keep our prices affordable, so everyone can benefit from the advantages this surface offers. We also offer an installation service, again, at a low cost, for those who want professional guidance and assistance with their fake lawns, from start to finish.

So, contact us today to find out more or read up on the lawns we offer, to help you decide which one is best for you or an elderly family member. Our styles range in synthetic blade length, colour and much more, so if you need any help choosing the right one for you, our friendly customer service team are only a call away.