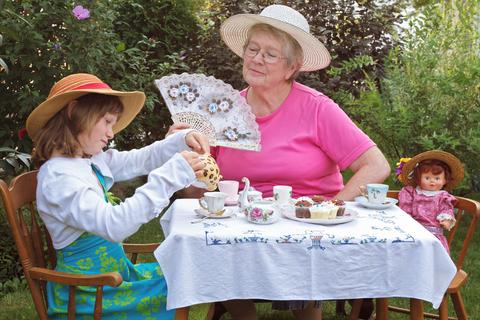 If you are a fan of hosting parties, you may be wondering how you can piece together a fun-filled evening for your guests this spring. It is the perfect season for a party because not only are the days starting to stay lighter for longer, but also the bloom makes for a wonderful, colourful backdrop to your event. In addition, the sun starts to come out, giving your plastic grass a chance to shine.

So, if you're thinking about hosting a spring party for your friends, family or neighbours, read on. Below we have compiled just a few tips to help you put together an entertaining evening for all who attend.

Decorations

It wouldn't be a party without decorations, so think colourful and bold. Consider stringing some bunting across the gazebo or wrapping a set of fairy lights around the legs of the canopy to illuminate your garden when the sun begins to set. Alternatively, you can opt for giant paper pom poms to hang in the conservatory or honeycomb paper balls to pop around the garden, behind flower pots or in the gazebo.

You also need to think about table decorations. Try and opt for spring-inspired designs such as cups adorned with ladybirds, floral paper plates and perhaps even table centrepieces consisting of soil and freshly-picked flowers. You can even use artificial plants if you want to re-use them time and time again. Lastly, a gingham tablecloth is sure to go down a treat and set a lovely picnic feel. However you decide to decorate your table and garden, try to keep to a seasonal theme.

Food

Good food and good company are two key factors to bear in mind when hosting a seasonal party (or any party for that matter). If you want to go the extra mile in terms of food, consider baking a few spring delights, like a ladybird cake, and making a few fruity cocktails for a refreshing treat. There are plenty of fun, imaginative and tasty recipes online too, so browse for inspiration! This doesn't mean you have to stray from party favourites though, as we are sure cocktail sausages and party rings will still get everyone in party mode.

Furnishings

At any party, you need a place for your guests to rest after a night of boogying to your favourite tunes. This can be as simple as placing a few comfy cushions on your garden bench. However, if you want to push the boat out a little, why not create designated seating areas for the adults and children? For the kids, you can invest in a few critter-themed plastic chairs and a brightly coloured table. For the adults, you can set up your dinner table in the garden or invest in a new set of furniture to accommodate all of your guests. It's all about how you dress it up and make it look the part, so don't forget to pay special attention to its placement and decorations!

These are just three tips for hosting a spring party, but we have one more that we would like to share. If you are worried that your lawn looks a little worse for wear, why not consider plastic grass from artificiallawn.co.uk? Not only is our range of fake lawns long-lasting, but it is also aesthetically appealing and can withstand heavy traffic, making our grasses ideal for parties all year round!

Please feel free to browse through our range, request a sample or get in touch today for more information. We look forward to hearing from you.