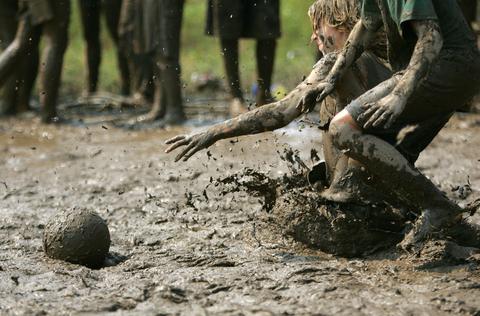 In the UK, we have grown all too accustomed to stormy weather; so much so that the first sign of sunshine has us out of our seats and heading towards sandy shores.

But like every year, we will eventually have to say goodbye to the warm weather, and return to our day-to-day, whether that is sat behind an office desk or educating the young minds of tomorrow.

In the case of the latter, especially if you work in the Physical Education department, it can be a struggle to encourage students to give it their all in rounders after a rainy morning.

That said, there is a way that not only makes exercise safer following a thunderstorm, thanks to the surface's unique draining system, but also compels students to actively take part in lessons. Enter: artificial grass.

This surface is ideal for school fields. Not only does it look and feel great, but it's perfect for sports of all kinds. Plus, it can offer a better experience than the dry patches and yellowing grass so characteristic of a field after a hot summer.

But what about heavy traffic? Won't the amount of students using the field at a the same time, every day, have an impact on its quality and aesthetics?

Well, this is where fake grass shines. It is extremely durable and resilient to heavy-duty usage, meaning that it won't buckle under the weight of sports days and regular P.E lessons spent in the fresh air.

Won't this surface require too much maintenance for a school to keep on top of though? Again, another attractive benefit of artificial grass is that it needs little to no upkeep to stay in pristine condition. Of course, the odd wash and brush now and again will be advantageous, but in comparison to organic grass, it really is the better option.

So, what kinds of activities can this surface accommodate? Sports of all kinds! From tennis to cross-country, there is almost no limit to what fun games you can plan for the lesson on this surface, allowing teachers to explore a more diverse range of sporting activities. This, in turn, may encourage students to participate more, and they can even be given a few options for the lesson.

If you're interested in installing artificial grass in your school, or would like to know more about how this surface can be beneficial, feel free to browse our site or get in touch and speak to a specialist. We look forward to hearing from you.