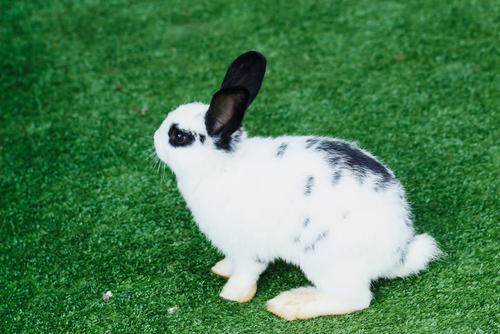 Small pets like rabbits don't ask for much out of life. All they want is a safe, secure home, some tasty food to nibble on, fresh water and the occasional show of affection. But just because your pet appreciates the simpler things in life, this doesn't mean that you should forego your duty of care.
Give your pet the luxury it deserves and treat it to a home fit for a king by installing artificial grass. You may think that your fake turf is best suited to providing a lush, green lawn that stays looking great all year round. While it is certainly undeniable that this is a great use for your synthetic grass, there are actually many different uses of artificial grass.
Beneficial for All Pets
Fake turf is perfect for improving the look and feel of your small pet's home, updating their environment in order to give them the best living space possible. It can be used in a myriad of varying ways within your small pet's area, from providing warm carpeting in the hutch to furnishing the run with comfortable, safe flooring.
But while it may look great, what are the benefits of artificial grass for small pets?
Your rabbit or other small pet is sure to love the feel of fake turf. Offering an incredibly realistic texture, synthetic lawns have come a long way since their earliest days. Providing a realistic green appearance all year round, whatever the weather, they are great for summer and winter alike. No more will your pet have to make do with patchy, dry or yellowed grass during summer heat or deal with a boggy, waterlogged run throughout winter. Instead, they can stay safe, cosy and dry over the course of the entire year.
Comfort and Style
Fake turf is also a comfortable alternative to other types of pet bedding. Certain pets can develop allergies to things like real grass, leading to an itchy, sore and uncomfortable lifestyle. Keep your pet safe and happy by choosing to invest in artificial grass for their home - they are sure to thank you for it.
Not only this, but many of our synthetic lawns come with a special cushioned under layer, perfect for optimum comfort. This will help to protect your pet and provide far more comfort than a traditional lawn, ensuring that your rabbit is content and relaxed at all times.
If you would like more information about installing artificial grass in your small pet's hutch or run, please check out our handy fake turf installation guide.