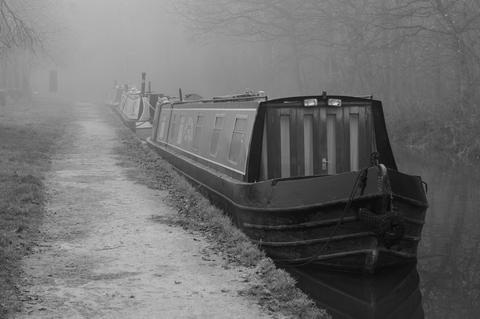 Here at ALC we believe that being at sea for any length of time can be daunting and while it may be viewed as a luxury, not seeing any greenery for some time can prove a little tough. The colour green itself can create a natural, happy emotional reaction. Without this, people at sea for long periods of time can become a little 'land sick' or homesick.
On the other hand, those that live on a narrow boat may not experience the fullness of a garden as this can be difficult to maintain whilst frequently on the move. Again, this is similar for yachts and cruise ships.
However, there is a way to conquer this issue; read on for some tips on how to incorporate an artificial lawn to your water baby. Click here to see our vast range of artificial lawns now!
Narrowboat
Living on a narrowboat is all about making the most of any space available, thinking outside the box when it comes to storage and being able to work with limited and awkward spaces. However, while most owners have got this nailed, having some kind of garden is another matter. With the persistent maintenance that a typical garden requires, it can be difficult to maintain a home that is on the move together with a garden. Low-maintenance is a must, so an fake lawn section would provide the ideal answer. It doesn't require anywhere near the level of work a natural lawn does, and you don't need to worry about it losing its colour.
Yachts
Having a yacht is certainly a luxury, and even just being on one is a luxury experience. Now imagine having everything you could want within reach, including a golf putting range. Yes, that's right; it is possible. With a fake lawn from Artificial Lawn Company, you can lay it almost anywhere, and that includes a yacht terrace. So now, not only can you enjoy your time at sea, but you can take the golf course with you! This, of course, brings a whole new level of luxury to the yachting life.
Converted Barge
Modern day living allows for the conversion of almost anything into a habitable place. Whether it is a chapel, barge or warehouse - the space can be turned into something spectacular, making use of all the room available. A converted barge is the latest to have taken the fancy of developers and they have produced some incredible designs that challenge that of a mansion. But, as always, the question of a garden arises. Again, a barge can make great use of an artificial lawn and the simplicity of its maintenance needs (or lack thereof).
If any of these ideas appeal to you, or you need further information on our artificial lawns and how they can be of use to you, don't hesitate to get in touch with us today by visiting our website. Our team of experts will be more than happy to help you out and give you any advice you require.