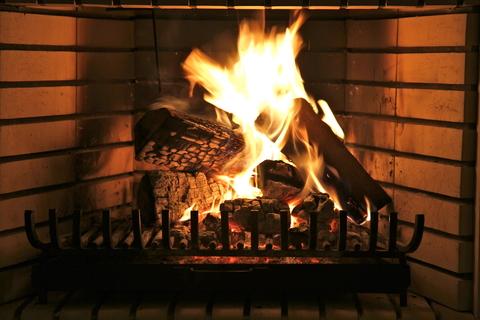 In the Artificial Lawn offices it's agree that fireplaces are wonderful for cosy winter evenings snuggled up on the sofa. Ranging from simple to intricate designs, they can be just the thing to lift the spirits in the days leading up to Christmas.
However, when it comes to maintenance, most homeowners just don't have the time to spend cleaning their fireplaces and replacing burnt wood. Sadly, this can result in an unhygienic pit that ends up looking a little worse for wear by the time Christmas finally arrives. After spending hours tidying up your home, the last thing you need is another job at the end of it all.
You don't have to leave your fireplace to collect dust though; there are plenty of options if you want to incorporate it into your festive interior décor. From setting up a miniature nativity scene in the centre to creating a tinsel border, rifle through your Christmas decorations to see what treasures you can find. For more great lawn ideas visit our website.
If you're struggling for ideas though, why not use artificial grass to craft an eccentric, nature-inspired centrepiece? Not only will it add a touch of green to your home, but it will be a unique addition to an already fabulous Christmassy interior.
If you are keen on the idea, read on. In this blog post, we will be taking you through a couple of ways to spruce up your fake lawn just in time for the Christmas season.
Artificial Snow
Artificial or spray-on snow is perfect for making your fake lawn centrepiece feel and look wintery. Easy to apply and wash away, it can be used to create a snowy penguin scene or miniature Santa's grotto.
However, if you don't want to use spray-on snow, you can always use cotton wool as an alternative. Creating a softer sheet of snow, this substitute is ideal for those with little ones who love to play.
Little Country House
If you want to go down the route of a cute little country house laden with snow, it's time to get arty. For the house, you can pick up a small birds house from a garden centre and some paint. Read more here to install fake grass into your garden. If you're feeling particularly creative, you have the option of painting brickwork on the house, or you could opt for a vibrant but festive exterior with bright reds and greens.
Once you have prepared the house, you need to create a snowfall effect. You can do this by gluing any leftover cotton wool to the roof.
Finishing Touches
Once your patch of fake lawn is covered with artificial snow and your quaint country house is perched on top for decoration, it's time to add the finishing touches. Now, these are completely down to you. As an idea though, you could create a tiny picket fence and pathway leading up to the house. Alternatively, you could craft a few little snowmen, complete with ribbon scarves. If you're up for the challenge though, you could make a sleigh with reindeer and a jolly Santa. However you decide to finalise your centrepiece, don't forget to add a few Christmassy features to help set the scene.
Using these suggestions, you can add life to your fireplace and introduce fresh, festive, yet nature-inspired décor to your home with inspiration from www.artificiallawn.co.uk.