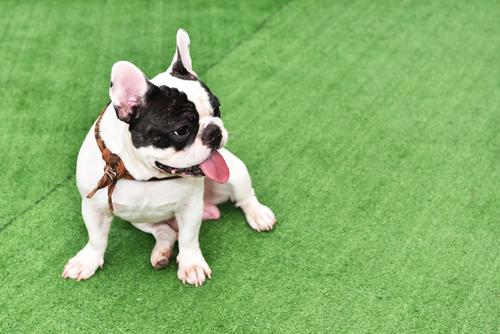 If you could live the life of your pet for a day, what would you do? Laze about in the sun? Run around outside?
These are just some of the ideas for how to celebrate Pet Owners' Appreciation Day on 18 April, which is based on the owners taking the centre of attention for one day. For one day, pet owners are allowed to live the life of their furry friends - if this involves a lot of time lying outside, a clean and bacteria-free artificial lawn is ideal.
Equally, the day also involves your pets taking on your normal daily tasks... although there are some obvious flaws which make this unlikely!
Live the Life of a Dog
Put yourself in your dog's shoes (or paws), and think about how you would spend your day. Don't forget to bark insanely when you hear a knock at the door, gaze in astonishment at the sight of another dog in the mirror and doze off on the sofa. Actually, that last one sounds quite easy!
Dogs like to spend a lot of their time outside in the garden. Although running around in the fresh air is good for your dog's health, an almighty mess can be created with ripped up lawn and mud all over the garden, which is then trampled throughout the home.
Your dog doesn't mean to make a mess, and you, too, wouldn't understand why your owner was less than impressed. With artificial grass, a dog and its owner do not have to worry about making a mess - fake turf makes the perfect surface to run around and play on.
Appreciation for Artificial Grass and Owners
Any pet owner who installs fake grass does so with their pet in mind, in order to provide the best possible garden for their companion. A dog (or any other pet) needs plenty of garden space to stretch their legs.
Not only does artificial grass stay perfectly green and in place with no cuts or muddy patches, the surface is far cleaner than real grass with no nasty germs or bacteria lurking. With the risk of infection reduced, your pet can carry on loving you and appreciating all the things that you ahead of Pet Owners' Appreciation Day.
For more information on how installing artificial grass will benefit your pet and garden as a whole, please call our team on 01474 364320.