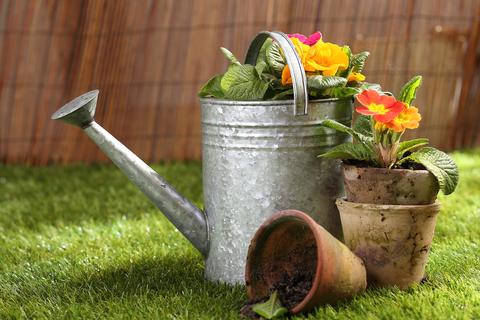 Artificial grass from ALC is a versatile alternative to caring for an organic lawn. With an assortment of uses and purposes, it is quickly becoming a predominant feature in properties all around the UK and further afield. However, homeowners aren't the only ones benefitting from all that fake lawns have to offer.
Installing artificial grass in a residential care home is not only the perfect way to add to the home's aesthetic appeal, but also gives residents a picture perfect view on a crisp, winter's morn. A fake lawn's low maintenance guarantee means staff won't have to work tirelessly to ensure a pristine garden, giving them more time to spend with the residents.
In addition, because fake grass is soft on the toes and easy on the eyes, it's sure to make a good impression on those who love to admire a summer-worthy lawn all year round. Its durability also means it can withstand harsh winter conditions just as well as scorching summers, making it an ideal choice for visual and practical purposes.
On top of all this, artificial grass provides a firm, even foundation. This means that wheelchairs can be used without any risk of injury or damage to the lawn.
While artificial grass will be the main feature, it doesn't mean the rest of the garden has to be neglected. There are plenty of ways to transform the surrounding area, some of which we have listed below.
Potted Plants vs. Artificial Flowers
Potted plants always make a statement in an unspoiled garden. Pastel pinks, sky blues and vibrant oranges can be just the thing to put smiles on faces on a rainy day. That's not forgetting, of course, the pleasant aromas that escape into the crisp winter air. However, potted plants require frequent care and upkeep, which can be difficult when bad weather strikes.
Artificial flowers, on the other hand, require little to no maintenance, making them an ideal option for staff that don't have a lot of time on their hands. In addition, these flowers can recreate a beautiful seasonal scene and are available in a variety of affordable styles. The only downside to artificial flowers is that some aren't designed to withstand torrential weather conditions. This may mean replacing them on a regular basis. Visit our website today and discover ALC's most versatile range of luxury lawns!
Water Features
Water features make a great addition to residential care home gardens. Not only do they add something special to an already beautiful setting, but the sound of running water is often considered to be peaceful and calming. Water features come fairly cheap too, making them an ideal investment for staff wanting to treat their residents to a lovely garden addition.
Seating Areas
Our final suggestion for sprucing up a residential care home garden is to provide residents with an area where they can soak up the beauty of the finished result. Seating areas are ideal for residential care home gardens, and if covered, they can be used come rain, snow or shine. Instead of paying for an expensive set of chairs and tables though, why not purchase some cheap and cheerful furniture and spruce it up yourself? This adds a lovely, personal touch to the garden.
By using these suggestions courtsey of www.artificiallawn.co.uk and installing artificial grass, you can create a beautiful outdoor oasis for your residents.