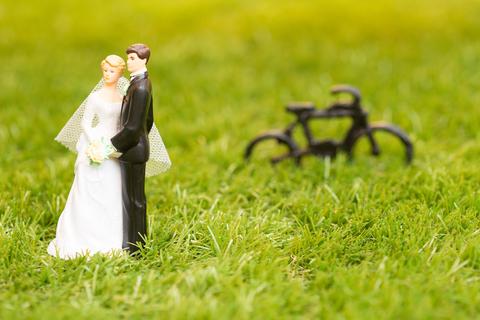 A wedding marks a milestone in a person's life. It is a celebration of commitment for all involved, and as such, there is a huge focus on perfecting every last detail, right down to a tee. From the table decorations to sorting out a photographer, organising well in advance is key.

In today's article www.artificiallawn.co.uk, we will be focusing on the latter.

Wedding photographs are one of the most important features following a wedding. They capture the moment as it happens and helps to keep those special memories alive. Because of this, choosing the right location, time of day, and, of course, the right person behind the lens is so important.

Focusing on location, in particular, a lot of brides and grooms choose to have their post-wedding delights snapped outdoors; there's nothing like a sunset to celebrate a day of love and family. As we all know though, British weather can be incredibly unpredictable, often making it difficult for brides and grooms to ensure their photography ideas go to plan.

Though it may seem like a matter of keeping fingers (and toes) crossed for the big day, there is a solution that can help to set the scene and ensure your photos are mesmerizingly beautiful.

Artificial turf has come a long way over the years, not to mention seen a staggering rise in popularity. Due to its versatility, it can be utilised for all manner of purposes, including setting the perfect wedding scene. It can be used as part of an indoor photo shoot set-up or, if you are a venue willing to install this surface, it can transform the grounds significantly.

The latter is particularly useful if the majority of couples you work with are after a natural yet pristine setting. Thanks to its low maintenance promise too, you, as a popular wedding venue, can focus your attention elsewhere, without worrying about the condition of the lawn nearer the big day(s).

This also means you can put more time into making the venue look pretty and perfect on the day, with flowers, elegant table set-ups and the all-important arch where brides and grooms say their vows.

If you are interested in investing in artificial turf for your wedding venue, whether it is for the exterior or interior of the property, please get in touch for more information.

Alternatively, browse our site for artificial grass reviews from happy customers, our collection of styles, and details regarding our installation policy and process.