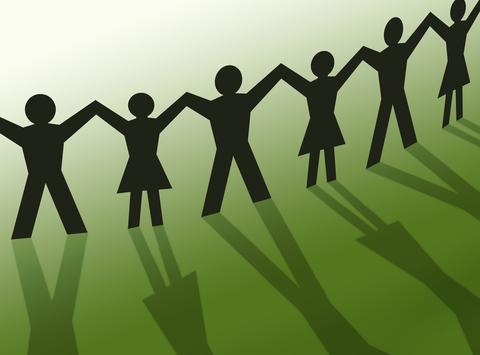 Artificial grass is a versatile and low-cost alternative to a natural lawn, not to mention a popular choice for homeowners who value its little-to-no maintenance promise.
Fake grass lawns are growing in popularity all around the world, but can you really be surprised? Not only do they offer a wealth of benefits to homeowners who just don't have the time to keep their natural lawn neat and tidy, but they are also a wonder to look at, especially during the summer when the sun is at its highest.
So, taking this into account, where can you use artificial grass? Well, people have found lots of weird and wacky ways to use it. For example, many exotic pet owners use artificial grass for the lining of their vivarium or even so their dogs can have a run around in the garden without digging up the grass all the time.
In addition, this type of grass can also be used commercially or as part of displays at exhibitions, to help enhance the appeal of your stand and make it look unique and inviting to visitors.
This article however will look at how artificial grass can be used in the community and how it can benefit residents.
Parks
Parks and playgrounds are possibly the most obvious locations that can benefit from artificial grass, for several reasons. For starters, it is extremely resilient to all kinds of wear and tear, meaning that you won't be left with unsightly dry mud patches that call for injury. At the same time, because of the lawn's unique draining system, it means that kids won't have to wait all day for the grass to dry before they can resume their playground activities.
As artificial grass is quite soft, it makes it ideal for the rough and tumble of park play. In addition, it will keep the playground or park looking great all year round, come rain, snow or shine!
Shops
Although this idea isn't as extravagant as the one above, having artificial grass in shop displays and perhaps as a door matt can be beneficial. Not only does it save shop owners the hassle of having to get the polish out and wipe down the sides every two days, it means that all they have to do is give the grass a quick rinse to rid of any debris once a week, making it a low-maintenance alternative.
Also, getting rid of muddy footprints has never been so easy as it is with fake grass. By having an artificial grass doormat, shop owners can keep shops looking neat, tidy and pleasant for everyone.
Sport Centres
As artificial lawns are an all-season grass, it means sports can be played pretty much all year round. This not only helps to keep the kids active, it also helps parents who rely on after-school clubs and sport clubs while they work; making it a happier, less stressful experience for everyone.
Also, it will help the sports centre look presentable and lovely all year round, boosting the visual appeal of what is quite a large section of the community, and bringing families together for some good old-fashioned sport!
These are just a few ways you can use artificial grass in the community. Do you have any more that you'd like to share?
If you have a big community project coming up, why not consider fake grass lawns as part of your renovations? For more information on how it can help you and your community, please get in touch with us today. We would be happy to help!