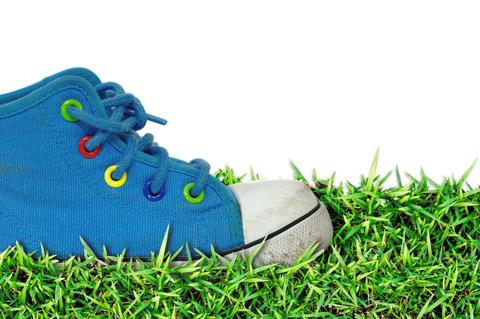 Artificial grass has seen a surge in popularity in recent years, not only as a feature in domestic and commercial landscaping, but also as the surface of choice for very specific purposes. Fake lawns from Artificial Lawn Co are now used for dogs, in playgrounds and even inside as a tactile and interesting feature decoration.

There are many benefits of using artificial grass, but the majority of people associate it with aesthetics and an easy life. Requiring next to no maintenance, a synthetic lawn is a great choice if you struggle to find the time and energy needed for ongoing upkeep.

It doesn't need trimming, watering or anything more than a regular brush, yet it looks lush and green all year round. Whether you opt for a natural-looking style of grass or a no frills, practical style to train your dog on, you will be pleased with how easy and attractive it is.

Aesthetics and maintenance are by no means the only benefits though. Read on to see why artificial grass is a true all-rounder, perfect for all the family.

For Little Knees

Tots tumble; kid's trip and gardens are the epicentres of boisterous playtimes. That is why the surface used in your family's back garden needs to be child-friendly. Child-friendly doesn't just mean durable, long-lasting and stain-proof though. It needs to be soft enough to deal with scraped knees and shock absorbent enough to deal with falls, but still tough enough to deal with the general wear and tear of family life. Artificial grass is all of those things, plus it looks just like the real thing which means it all but beckons little ones to come outside and play on their lush green lawn.

For Little Paws

Many families will have extra members of the four-legged variety. This could be a lovable canine rogue or a feline who rules the roost; it could even mean a garden-roaming rabbit. Either way, the back garden needs to be pet and paw friendly. Artificial grass is comfortable for pets to walk and lie on, thanks to the synthetic fibres used to manufacture it. What's more is that it is safe, even for pets with grass allergies who can happily sniff to their heart's content. As for cleaning up pet mess, washing down your artificial lawn with a hosepipe and following up with sanitizer is a far easier process than trying to clear mess off a real lawn. For synthetic lawns that are super friendly to kids feet and animal paws then click here now!

For Little Fuss

Last but not least is the no-fuss feature of artificial grass. There is no watering, no mowing and no growing required. Even weeds can be eradicated with a hearty brush, which will incidentally clean the lawn up too. Such a simple upkeep regime is a definite pro for families living a busy modern life. Between hectic work and school schedules, finding time to spend as a family, and dealing with everyday stresses, faffing about with the lawn is the least of your priorities. So it is good to know that an artificial lawn will provide you with a stunning no-fuss garden, and plenty of spare time to boot.

Of course, the associated benefits will vary, depending on your personal preferences and your reasons for choosing artificial grass in the first place. If you need a little persuasion when it comes to making the switch from natural to not-so-natural though, these three reasons are a good start. In addition, they are a great example of how and why artificial grass is the ultimate family-friendly home improvement.

To find out more about artificial grass, its benefits and the various styles available, get in touch with the team here at Artificial Lawn Company. We're always happy to help!