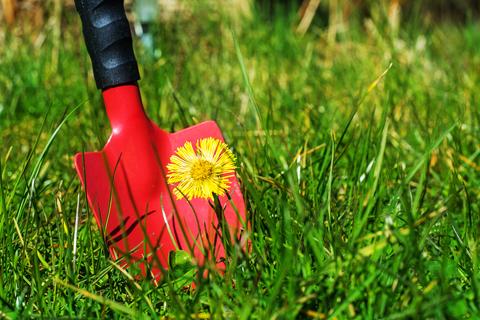 Though hailed as a low maintenance alternative to spending hours on end mowing your organic garden jungle, fake grass still requires a level of care. Don't fret though, as there are little bits you can do to keep it in pristine condition, whatever the weather.

From keeping sharp items away from your lawn to avoiding parking your vehicle on the artificial grass, these practices are likely to extend the life of your plastic grass too.

So, keep reading for just three artificial lawn care tips, so you can keep your fake grass looking perfect all year round.

Removing Stains

If you or a little one has spilt something on the lawn, it's not the end of the world nor should it be a tough job to get rid of. All you need for less stubborn stains, is washing up liquid and hot water. If, however, the stain is resistant to this method, try applying mineral spirits and gently scrubbing with a clean cloth, so as not to damage the blades.

In the event of pet mess, pick it up immediately and wash the area thoroughly to remove any debris that may stain your lawn.

Keep On Top Of Brushes

If you have recently had your artificial lawn installed, care for the first eight weeks is so important and will help the sand infill to shape your (soon-to-be flawless) grass. So, during this time, be sure to regularly brush your grass. Do so gently otherwise you may end up damaging and restructuring the blades.

Once eight weeks has passed, this should be enough time for the lawn to require a brush monthly. Again, take care when doing so and remove any debris frequently.

Top Tip: Aim to brush the blades in different directions every month to keep the aesthetics fluffy.

Weed Removal

From time to time, you may experience the odd weed popping through and knowing how to manage the situation is crucial when you have a fake lawn fitted. You see, you can't just apply strong weed killer and hope for the best; you need to take care with your approach.

So, you can remove the tops of weeds by hand, or you can use a lighter, water-based solution to clear any signs of weeds. Then you can brush away the dead weeds; it really is as simple as that!

So, these are just three artificial lawn care tips to bear in mind throughout the seasons. Of course, if you have any more, feel free to share them below. Or, if you have any queries, get in touch today through the Artificial Lawn Company website. We would be happy to take your call.