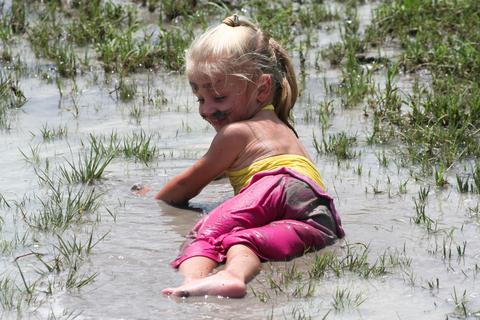 With the summer holidays drawing to a close, schools everywhere are preparing to welcome their students back to another term of learning. However, as always, the end of holiday blues is likely to make an appearance, so what can you do to treat your pupils before they rampage in the corridors? Well, have you ever considered artificial playground turf?

This surface is just the thing for a start of term surprise and comes with plenty of benefits, some of which ALC have listed below.

No Mud, No Mess!

One of the biggest advantages for schools that are conscious about keeping their corridors and classrooms clean and sanitary is that artificial playground grass comes with no mess or mud, leaving your school gleaming even after break time!

Beat Those Allergies

Though summer for 2015 has passed, there's no reason you can't plan ahead for next year and save the pupils a lot of hassle (and tissues!). Artificial grass is ideal, as it is synthetic and does not contribute to hay-fever or organic grass allergies, meaning students can enjoy break time care-free.

Aesthetics

Perhaps the most appealing benefit of fake grass for schools is the aesthetics that come with it. Maintaining its pristine green appearance all year round whilst never giving in to the rough and tumble of playtime; this durable alternative is a sure-fire way to keep your school's exterior looking presentable, throughout the seasons.

With these three benefits in mind, how will you use artificial playground grass? For more on how this surface can help, see our blog or contact us today through our website. Alternatively, you can see our range of first-class styles, suitable for schools of all sizes. We look forward to hearing from you and seeing your school transform.