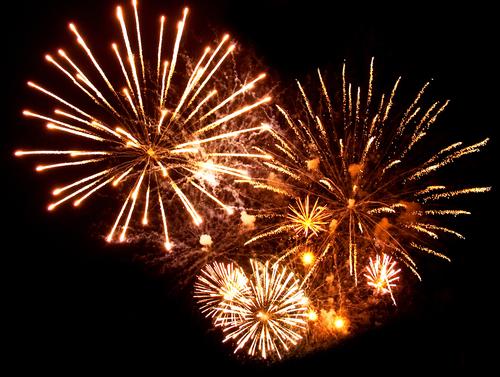 With all the fun and festivities of Guy Fawkes' Night fast approaching, it's time to start thinking about how you're going to be celebrating this year. If you're giving the big displays a miss and looking to host a smaller gathering at home (or perhaps you're planning to do both!) then there are a number of things you must take into consideration.
Your lovely fake turf might well look great all year round, but just because it doesn't require a lot of maintenance doesn't mean that it can withstand the incredible heat of a bonfire. Of course, the most important thing to keep in mind is that both bonfires and fireworks can be highly dangerous if proper care is not taken so, whatever you plan to do, make sure you stay safe this Bonfire Night.
Fake Turf Safety
With the addition of luscious green turf, your garden is sure to be your pride and joy. For that reason, you will understandably want to avoid any scenarios which could cause issues with your fake turf. Although your lawn is durable and resistant, you should always avoid lighting a bonfire on your artificial lawn as the extreme heat could cause it to melt, or worse, catch fire. The same rule applies to naked flames such as fireworks and sparklers - one stray spark is all it takes for disaster to happen, so it's always better to be safe than sorry.
Wildlife Safety
At this time of year, wildlife will be looking to find cosy new homes from which they can wait out the cold winter months. Help to keep your local wildlife safe by double checking that no small animals like hedgehogs or frogs have snuck into your unlit bonfire. Leave a small pile of leaves and dead wood in a safe area away from the bonfire for them to make their own.
Firework Safety
If you are planning a small celebration with fireworks of your own, there are some vital safety tips which you must keep in mind. Any children should stay at a safe distance, well away from the fireworks and the area where they will be lit. Similarly, only responsible adults should light the fireworks, and no-one should return to a firework once it has been lit. Make sure to aim rockets away from spectators, and choose a lighting area well away from bonfires, trees, buildings and your fake turf. With sparklers, make sure that children are supervised, everyone holding a sparkler wears gloves, and finished sparklers are disposed of in a bucket of cold water.
If you would like more information about any of our fake turf products or services, please get in touch with us today.