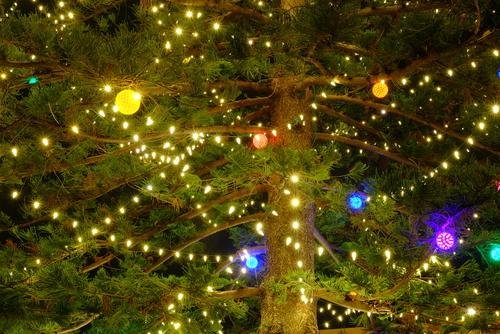 Amongst the many millions of us who enjoy the festive season, there are many people who wish to enjoy the seasonal holiday to the max. Of course, there are also those who cannot venture out to enjoy the lights, the decorations, the displays and so forth.
But who said you can't bring Christmas home instead? With a few key decorations and some fake grass, there are endless possibilities as to what you can achieve.
Here are just three ideas to get you started.
Set Up Your Own Indoor Santa Grotto
All you need is some fake grass, a makeshift sleigh, your Christmas tree, some fake snow (or mounds of cotton wool) and of course, lots of presents! All that is left is a volunteer to dress up as Santa for the day and you have invaluable entertainment for the kids sorted this Christmas.
Make the Most of Your Tree
We can all sympathise with the mess that usually accumulates underneath a real Christmas tree - namely the pine needles. To avoid having to clear up all manner of needles, glitter and tinsel following your Christmas celebrations this year, simply place a carpet of fake grass underneath your tree. A great way to keep things tidy and also an excellent place to keep the presents, too!
Light Up Your Garden this Christmas
Do you live in a competitive Christmas display kind of neighbourhood? Well, the competition is about to go up a notch as you'd be surprised with what you can achieve with a bit of fake grass, some garden gnomes, some Christmas display figures, some cotton wool and some festive lights! Build and create your own nativity scene in your front garden and ensure that you are the envy of the neighbourhood this Christmas.
For more information on fake grass and its many benefits and uses, visit Artificial Lawn Company today online or give our team a call on 01474 364320.