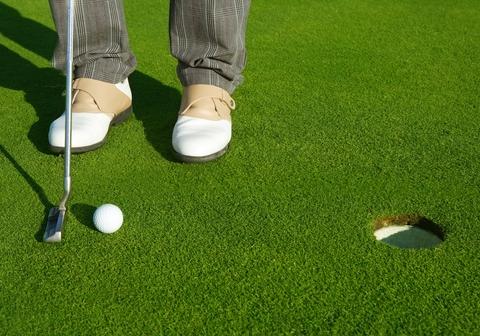 A sport of skill and tension on the final putt, golf is a highly enjoyable activity that everyone can get involved in, and if you're a true enthusiast, August is your month to shine. Golf Month is a wonderful opportunity to gather friends and family for a round of this sport while making the most of the warm weather.

However, if you don't fancy taking the game to a professional course, or if you'd prefer something the little ones can also get involved with, why not create your very own putting course in your garden?

Even if you don't have a fair sized garden to do so, you can create a make-shift course that can be used in the summer months and packed away during the winter. How do you go about creating your own mini golf course, you may ask. Read on to find out how ALC can help you.

Go Green

To begin with, you will need a surface capable of surviving each and every swing, and artificial putting greens are perfect for this purpose. Durable and low maintenance, the aesthetics of this surface are second to none, and it will also last for seasons to come.

Is this the only way you can go green for Golf Month though? Of course not; if you want to do your part for the environment, you can upcycle materials and get creative. By this we mean, using old, recyclable materials like cardboard to make your golf clubs and ball. Not only will this get the little ones involved in an exciting DIY project, which can also be decorated as you like, but it also allows you to maintain your green status in an imaginative way. Click here and discover our range of lawns perfect for home putting greens.

Decoration

You can't have a miniature golf course without a bit of decoration! You can use everything from LED lights at night to your artistic skill, creating iconic Tiki poles, and perhaps even inflatables if the weather allows! Again, these can be made from upcycled materials, and LED lights are incredibly efficient too, meaning you really can go green during Golf Month, as well as have a fun-filled evening!

These are just a few suggestions for how you can celebrate Golf Month from the comfort of your own garden. Do you have any more that you'd like to share or any techniques you've used in the past that would be helpful to our readers this August?