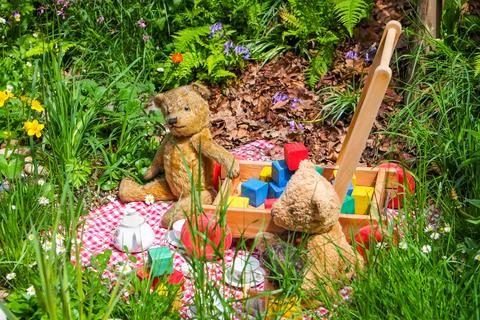 For adults, summer is a time to make the most of the hot weather, by sunbathing with their friends at the beach or inviting family over for a BBQ, with good food and fine wine. But what about for children; what will keep them entertained all summer long?

If you're wondering how you can keep your little one busy for a day in July, why not help them celebrate Teddy Bear Picnic Day? With all the right goodies and treats, not to mention your recently installed fake lawn, you can give your children a picnic to remember!

So, read on to see exactly what you need, just in time for 10th July.

Picnic Blanket and Teddies

To set the scene, you will, of course, need a picnic blanket for your little ones to sit on, as well as plenty of teddies to dine with them! You don't need to worry about grass stains either, as your fake lawn will do well to keep your blankets spick and span. So, round up the teddy troops, and let your little ones settle in comfort before you bring out the tasty treats!

Glorious Grub

There are plenty of delicious snacks that can be enjoyed at your children's Teddy Bear Picnic; see some brilliant suggestions here at Parent Map, with everything from fruity delights to chocolatey heaven! Aside from dessert treats though, you can also give your little ones a bowl of refreshing salad, and keep them thoroughly hydrated with homemade lemonade. Of course, if none of these take your fancy, be sure to check out BBC Good Food for hundreds of seasonal ideas!

Tea Set

With all the lovely food and drink going around, it's only right that your little one has an equally pretty tea set to go with the Teddy Bear Picnic. Instead of browsing through slightly more expensive sets though, why not opt for something a little cheaper (and plainer), and decorate the cups and saucers with your children? This activity is loads of fun, and they can put their creative skills to the test with seasonal flowers or a family portrait!

If you like, you could even invite some of your little one's friends over for Teddy Bear Picnic Day too, to soak up the sun and have hours of fun!