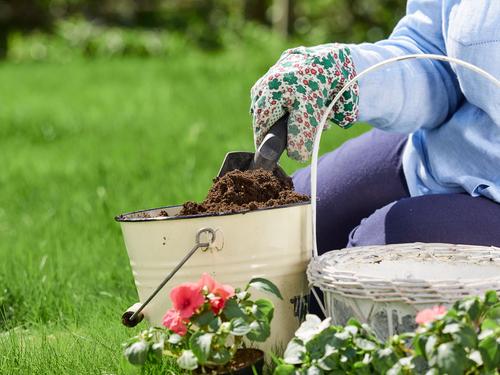 Spending time in your garden is one of the greatest joys of summer. With the sun shining, the barbeque on the go, and your family and loved ones surrounding you; there really is no better way to spend a lazy summer afternoon. But gardens aren't only for summer - they are there to be enjoyed all year round, regardless of the season.
With spring around the corner; warmer weather is finally starting to arrive which means that it's time to head outdoors and start preparing your garden for the year ahead. Although the best artificial turf will still be looking as pristine as it did last year, the rest of your garden may well need some work to get it back up to scratch.
Get Involved with Plant a Flower Day
This is where Plant a Flower Day comes in. Celebrated on March 12th every year, the purpose of this day is simple - to encourage more people to get into gardening and embrace the pure beauty of flowers.
From a big, bright sunflower to beautifully elegant bouquets, flowers are a timeless way of making a dull day that little bit brighter. The keen gardener will already be well aware of the rewards of seeing a carefully cultivated garden start to take shape, but gardening doesn't have to be a lot of work. Take pride in your garden, no matter what size, shape or your level of gardening skill, and learn to appreciate the simple joys of nature.
Plant a Flower Day is also the perfect excuse to teach the little ones about nature and gardening. Pick something simple to grow, such as pansies or marigolds and get the kids involved. Planting a flower together that you can then watch flourish over the coming months is a simple activity, but one with great rewards. You could even get the kids to plant sunflowers and have a fun competition to see which one grows the tallest!
Choose the Best Artificial Turf for Your Garden
Of course, having a garden filled with gorgeous flowers is all very well, but if your lawn is letting you down, it can easily detract from its overall beauty. Get rid of patchy, yellowed, or swampy lawns once and for all by switching over to fake grass. The best artificial turf looks just as good as the real thing - if not better! Give your garden the lush, green grass that it deserves and allow yourself to be proud of the results.
For more information on our range of artificial grass or professional lawn installation service, please get in touch.