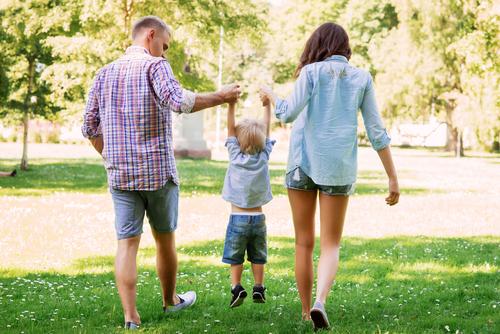 Having a good-looking, tidy garden is a must for the majority of homeowners. After all, the garden is the first thing many visitors to your home will see, and, as we all know, that first impression can be vital, especially if you are trying to impress your guests. Your garden speaks volumes about your personality, even before anyone steps foot inside your home. And for that reason, it makes sense that you will want your garden to look as good as it possibly can. A smart, well-manicured lawn is the perfect start, but it can be hard to achieve a pristine lawn when your children or pets have other ideas!
That is why artificial grass can be the ideal solution. Here at Artificial Lawn Company, we provide artificial grass to homes across Kent, Sussex, Surrey, and Essex. Our fake lawns are perfect for the general wear and tear that is all part and parcel of having children and pets running around, and can provide a lasting solution to your lawn problems.
The best artificial grass in Kent and the South-East
Children and pets can be a nightmare for lawns. However, with artificial grass, you are lucky enough to get to experience the best of both worlds. Fake lawns look great and are easy to both install and maintain. Save yourself the time-consuming chores associated with lawn upkeep - say goodbye to mowing, edging, weeding and watering for good!
With children; keeping active and playing outside in the garden is to be expected. You want to encourage them to play outdoors, but at the same time, you don't want them to ruin your lawn completely. Don't worry, we understand. Luckily, our fake lawns will allow your children to play all their favourite outdoor games while withstanding the extra wear and tear.
When it comes to pets, artificial grass is the ideal way to let them enjoy the garden, hassle-free. Avoid the inconvenience of muddy paw prints, whatever the weather. You won't need to worry about them doing their business, either, as fake grass is easy to clean and is permeable, meaning any unsavoury liquids will easily drain away.
Why choose Artificial Lawn Company?
Artificial Lawn Company will be able to supply you with the best artificial grass in Kent.
Not in Kent? Not a problem.
We also service homes across London, the Home Counties, and the South-East. Wherever you are, you can choose child-friendly, pet-friendly, artificial grass in Sussex, Surrey, or Essex.
To find out more information about choosing our artificial grass in Kent and the South-East, please give us a ring on 01474 364320.