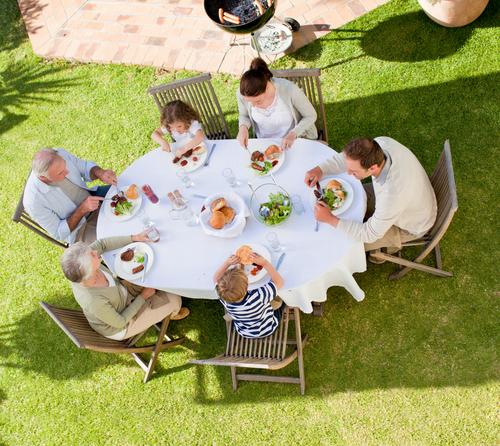 There is a general consensus around the world that here, in Britain, it rains all the time. Regardless of the time of year, the seasons or what the weather forecast predicts will happen; it tends to rain here approximately once every three days, on average.
Sometimes this information will be wrong but sometimes it doesn't stop for three days straight; and sometimes, if we're lucky, we get a glorious cloud-free day that is full of sunshine and joy - hurrah!
Summer is for time spent enjoying your garden, spending quality time with loved ones and making the most of every day. While the rain can often put a dampener on things, when you have artificial grass in your garden, you can rest assured that you won't have to waste precious time maintaining your lawn or worry about sodden, muddy footprints.
Artificial Grass - The Best Alternative
Many people haven't considered the option of a fake lawn in their garden, but it really does open up a world of opportunity for the homeowner that values presentation aesthetics and making the most of the summery weather - when it turns up, that is.
If you're low on time and the idea of mowing a lawn is just too much to bear, then choosing artificial grass for your garden really is the best alternative. Not only does it require very little maintenance but it also looks perfect all year round, too.
And the best part is that it is much more affordable than many people believe, too.
Mix it Up
Moreover, you can even use fake grass in places that you wouldn't expect. You can stick to tradition and replace your existing lawn, or you can use as a carpet for an indoor games room. You can use it in your pet run, you can use it as a roof covering for a tree-house or shed, or you can even use it to cover concrete; creating a grassy retreat wherever you need it.
Come rain or shine, with artificial grass on duty in your home and garden, you'll be more than ready for whatever weather summer has to throw at you this year.
For more information on prices, uses and the installation of our range of products, please browse our website or give our team a call on 01474 364320.