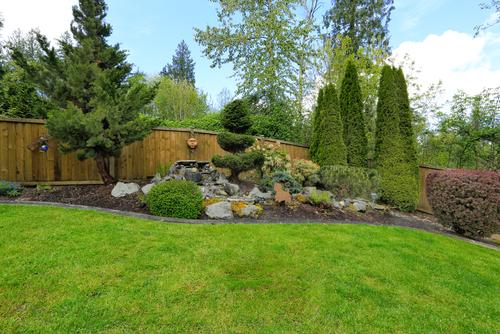 The first and most lasting impression many people get of your home is its external appeal - as it's obviously the first thing they see.
Simple things can make a huge difference; sometimes for the good and sometimes for the worse.
Assuming you are opting for the former, it is important not to settle for a low-cost design if you won't be making full use of it. Instead, choose something that is a little more practical for yourself and your family; something you will make use of and enjoy in the seasons to come.
The Secret to a Great Garden
Including visual aesthetics such as plants, flowers and shrubbery can help when planning the design of your garden. This, along with a piece de resistance - such as a water fountain, central attraction, pergola or some tastefully placed trellis fencing, can do wonders for visual appeal.
Landscaping and gardening can be incredibly expensive and time-consuming, so before embarking on your garden plan, ensure you consider the volume of maintenance and expense it will actually require in the long-run. It may be that you need to water certain plants more often than not, keep an eye on certain areas and consistently care for your lawn.
How Does Your Garden Grow?
Alternatively, consider installing an artificial lawn; not only is it much easier to maintain, but they hold much more visual appeal, consistently, throughout all the seasons. Fake grass requires minimum watering, and is also hay fever and pet-friendly, too!
However, it doesn't just end there; maintaining both the interior and exterior aesthetics of your home can significantly increase its value if you are thinking of selling up in the future.
These are just a few of the many things you can do to improve the aesthetic of your homes' exterior and visual impact. For more ideas or further information on fake grass and its many benefits, see here.
For all your artificial grass needs and requirements; give our friendly team at Artificial Lawn Company a call, today.