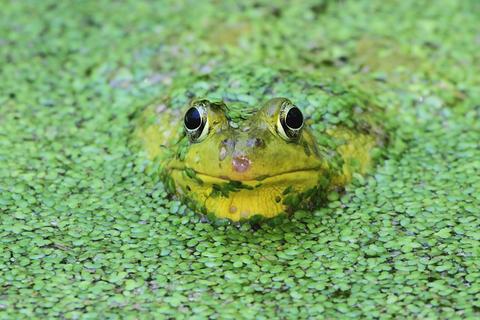 Here at www.artificiallawn.co.uk we say when someone mentions the phrase 'wildlife-friendly,' chances are the image of an unruly garden left to grow of its own accord pops into your head. However, ensuring a habitat where nature can develop takes a lot more than forgetting to cut the grass one stormy weekend.
If you wish to create a wildlife-friendly garden, read on as we take you through a few of our top tips for doing so.
Flowers, Trees and Shrubs
Before you start hacking down the apple tree at the bottom of your garden, take a moment to think. Many trees, flowers and shrubs provide food sources all year round for the wildlife living in your garden. If you don't like the appearance of the tree or you are fed up of finding holes in your fruit, consider setting aside a patch where insects can happily feed. This way, you are not cutting off their food source completely.
Artificial Grass
Grass is another major habitat for wildlife, so if you are planning to replace your lawn with fake grass, remember to leave a patch where wildlife can flourish. You could pop this patch near your flower beds to maintain a varied natural environment for your wildlife.
Artificial grass can also help your garden wildlife remain undisturbed because it doesn't require mowing or pesticides, so you can leave the insects in your garden alone to live a healthy life.
As well as having a patch of natural grass, you should also consider growing a few climbers around the garden because this will provide birds with a place to not only nest, but breed as well.
Garden Features
If you already have a water feature in your garden or if you are planning on getting one, well done! Water features with various depths are ideal for wildlife. Shallow water gives birds a place to drink and wash, while deeper water can aid in the survival of aquatic wildlife. Seeing wildlife enjoy your water features is a real picture. View our fake grass ideas here.
A few other ways you can encourage a wildlife-friendly garden include:
Leaving shrubs and trees undisturbed until winter
Shying away from using peat in your garden and sticking with other forms of compost
Growing a wide variety of plants to encourage insects
Avoiding chopping down ivy - this plant provides a good source of nectar and fruit for insects and birds
Piling leaves during the autumn to encourage wildlife such as hedgehogs to take shelter
Although creating a wildlife-friendly garden may feel like a half-hearted attempt at tackling your garden, it doesn't mean that you have to let your yard get out of hand. Proper maintenance can also make a difference and you can have the best of both worlds with a pristine yet wildlife-friendly yard.
Here at the Artificial Lawn Company, we have a wide range of fake lawns which work well with other natural garden features. From our realistic luxury lawn to our pet-friendly premier curl, we have everything you need in one easy location. Please feel free to browse our grass range or get in touch today if you have any enquiries.