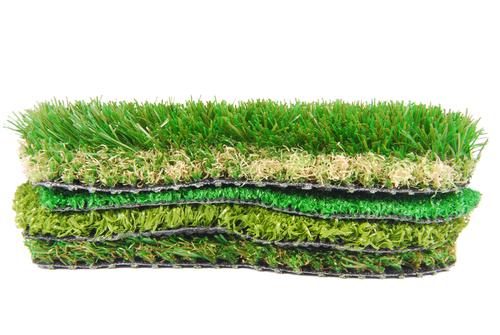 If you're looking to make a change this year and transform the look of your home and garden with a fake lawn, then your dream is about to become a reality! Choose from our extensive range of artificial grasses dependant on your garden landscape and general needs, and take advantage of our installation service across London, Kent and the South East.
If you live outside of these area's, not to worry! While our expert technicians aren't able to come and give you a hand physically, they can guide you through every step of the process and we are just a phone call away if you require any further help.
Without further ado, let's get you started on your DIY artificial grass installation.
Before you start, you need to think about the dimensions of your garden and the materials you need. Use our Project Planner to help assist you with measuring your garden.
If you have any difficult shapes for your new lawn, you will need Jointing Tape and Adhesive. It is also worth adding in a weed membrane layer if you have previously had issues with weeds.
Once you have measured your garden, ordered your artificial lawn, and taken delivery, it's time to get started. Strip all grass, weeds and other vegetation from your garden
Level out the soil that is left, removing stones as you go. Firm the ground thoroughly to have a flat surface to work on
Add a thin layer of sharp sand to your garden, level out again and solidify
The Geotextile weed membrane is optional but now is the time to lay it
Roll out your lawn, working from lawn side as you roll. Ensure it is correctly positioned. Add a thin layer of kiln dried sand to hold your lawn down
Cut grass to size with a Stanley knife or scissors
If you require any joins, it is important to remember to match the pile direction in all pieces of fake lawn
TO MAKE JOINS: If there is an edging strip, cut this off. Put the two edges together as tightly as you can. Fold back each edge, and position jointing tape along the centre fold where the two edges meet. Zig zig the adhesive on the rough side of the tape and fold the grass back over onto the glue. Weigh down until secure. Take your time with this so that the join does not look visible
Add remaining layers of kiln dried sand, brushing with a stiff brush as you go. Brush into the pile to encourage the tufts to stand upright. Repeat this process as necessary
Where necessary, use 4-6" galvanised nails to secure the edges.
So, there you have it, you can put your DIY skills to use with our easy to follow artificial grass installation guide. For more information, please check out this video or contact us for assistance.