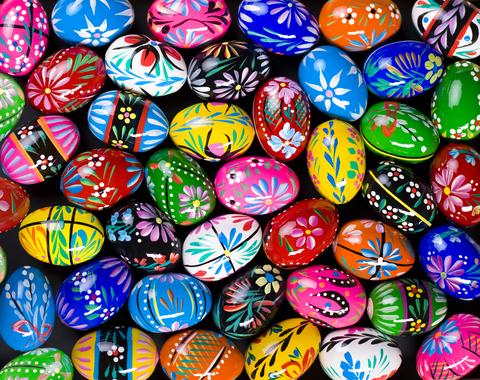 As the headteacher of a primary school, you want to prepare your students for the next step in life. This doesn't just mean education though, as primary school is a fantastic starting point for developing social skills too.

It can be difficult to encourage your students to converse though, especially for the shyer individuals. So, why not make the most of the Easter holidays and create an environment that encourages sociability and, above all, is safe and fun for students of all ages.

There are several ways you can go about this, some of which we have listed below:

Comfy Corner

If you have a designated space for students when the weather outside is looking a little bleak at break time, why not incorporate a comfy corner into the design? Not only does this give students a place to rest and enjoy a chat, but you can also kit it out with a full bookcase and a few fun toys too, like yo-yos.

Not only does this encourage students to get involved, especially if they see their friends enjoying this cosy spot; it enables them to make new friends and talk about different books and hobbies.

School-Wide Projects

School-wide projects are a fantastic way of adding a personal touch inside the walls. One such project you could try is a selection of murals designed and painted by the students. While the project isn't an option during the Easter holidays, it gives you plenty of time to prepare a blank canvas, if you like, where students can get stuck in. Consider painting a large wall white, perhaps in the main hall, or paint a couple of walls around the school to give students a good foundation for their ideas.

This idea not only gives students a chance to discuss their ideas with their class, but also to get in touch with their creative side.

A Green Surface

While the two points above focus on encouraging sociability and the development of personal skills, there is one last suggestion we would like to share; an idea that centres on making an area safe, fun and imaginatively decorative.

Artificial turf is a fantastic option for schools, as it not only looks great all year round, but it is soft and safe for children of all ages. With so many styles available too, you could even put it to a vote as to which design students prefer. This is a great way to get them involved and, above all, allow them to have a voice and share their views. Such involvement can be fantastic for confidence, as well as showing them their opinions are valued.

These are just three ideas for Easter holiday renovations. If the latter catches your eye, feel free to browse our site to find out more about what we offer here at Artificial Lawn Company. Alternatively, get in touch for more information.