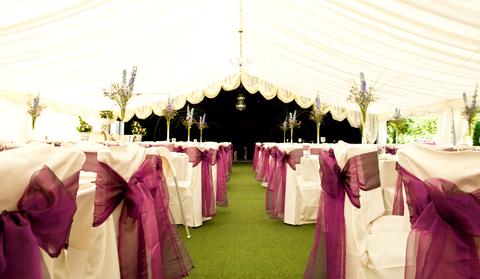 Are you one of those people that likes things unique and one of a kind? You enjoy being a little different to other people out there; with your home décor, your clothes, your accessories and your belongings?

Why not install artificial grass in or around your home? There are so many uses for fake grass it's unreal! So here, at Artificial Grass Company, we have put our creative minds to good use and come up with a list of different uses for artificial grass.

Play it Safe
Install some soft artificial grass in the children's playroom and transform the atmosphere completely. In fact, if you're like most parents and slightly overprotective of the little ones and don't like them going out to play as much, you could make full use of their outdoor toys; indoors. Problem solved.

Pet Paradise
How about laying some turf for your loyal pup in their kennel? Your pet will go mad over the lovely silky feel of artificial grass and will be very thankful. The same applies to other pets too!

Weather I Should…

Sick of British weather and never knowing whether it's going to rain, shine or snow? You can still enjoy a garden style conservatory though, right? Lay some turf in your conservatory and accessorise with a hammock, some garden chairs – even a canopy if you wish! The world's your oyster! And there's nothing wrong with sticking some meat in the grill and having your own indoor barbecue session!

Are You Game?
Are you one of those lucky ones with a games room in your home? Or a pool table perhaps? Well, what better way to make this room completely unique than with some grass? There's nothing stopping you sticking a few benches in there covered in grass too; we call it creative.

In Between the Lines
Ever thought of having grass in between the paving slabs on the front and back patio? Not a massive fan of the muddy grass and weeds that you would normally have to pull out with the real thing? Fake grass in between the lines looks absolutely stunning!

Marquee Me?
Getting married? Engaged? A birthday bash? Or got a marquee up just for the sake of it? Lay down some artificial grass in your marquee. No uneven flooring to trip over and the perfect finish. It will look absolutely beautiful if you have an outdoor wedding or marquee planned for your special day. Failing that, what's stopping you from having an indoor wedding kitted out with artificial turf? Bring the outside in we say – that's what we call unique!

Lay Down the Law(n)
Most people assume that artificial grass is just for the outdoors. Nope. Why not have a fake grass carpet instead of bog standard flooring? Floor it!

Dining Al Fresco
Turn your dining room into a classy orangery; fully kitted out with benches, a gazebo and a cold glass of Pimms. Heaven! Go a step further and have a picnic on the floor; inside! How cool are you?

Bench Press
Home gym, outdoor gym, energy… You see where we're going with this, right?

Alternatively, do you have a creative idea that would make your friends equally green with envy? Let us know and come join Artificial Grass on the greener side; it really is greener over here.
Get in touch and give us a call today.