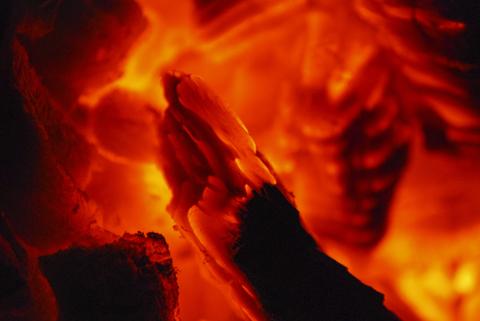 Remember, remember the 5th of November with Artificial Lawn Co

Bonfire night is just around the corner and whilst most of us will be stocking up on caramel apples, hot chocolate and Catherine Wheels, those with artificial grass in the garden will need to think about the safety implications involved when it comes to celebrating Bonfire night atop synthetic grass surfaces.

There is no doubt that one of the highlights of the season is gathering friends and family around the roaring bonfire, wrapped up warm with sparklers in hand. However, if you have a fake lawn, you need to hold that thought.

If you are wondering how to go about throwing a bonfire on an artificial lawn, the short answer is don't!

Artificial grass is as resilient and robust as they come. It can be trampled on in sports, it can withstand heavy traffic during playtimes, and it can deal with being mooched on by pets. Tough as it is though, it is made of plastic and other synthetic materials, so lighting a bonfire on top of it is a bad idea. Best case scenario, you will well and truly melt a patch of your pristine grass and worst case scenario, your entire lawn could catch fire.

Now, there are guidelines and nuggets of advice out there when it comes to artificial grass and fire safety; the first rule being to never use a naked flame near synthetic grass. If you have a large outdoor space with plenty of distance between the artificial grass and a safe soil area, you should be able to throw a bonfire. However, if you have a standard sized garden then you need to be aware that fire of any sort – bonfire, campfire, fireworks and sparklers – is a no.

That doesn't mean you have to forfeit the fun atmosphere of bonfire night entirely though, you just have to adapt your celebration to fit the venue. No fire. No fireworks.

Read on to see some of our ideas for throwing a safe, fake lawn friendly bonfire night.

The Right Refreshments

Autumn and winter are superb seasons for food and drink. Creamy hot chocolates and hot apple cider are the tipples of choice, whilst hot jacket potatoes, pies of all sorts and toffee apples are popular treats for party goers of all ages. Stock up on the right food and drink, which can create the right atmosphere without the need for a single firework, and people will enjoy themselves no end; after all, the way to a heart is through the stomach. Visit our website for the UK's most durable fake lawns today!

Firework Inspired Decorations

Just because you can't host a party with all the pops and bangs of traditional displays, don't feel like you have to forego the fireworks altogether. Using brightly coloured decorations with touches of shine and glitter can create the perfect firework inspired backdrop for your party – without a drop of gunpowder in sight!

Perfect Party Soundtrack

To disguise the lack of crackling and roaring you'd have with a real bonfire, make sure you compile the ultimate party playlist for bonfire night. Make it a mix of big party anthems (think: Fun Some Nights and Kool and the Gang Celebration) and slower, more romantic jams for cosier moments later on. With the right music you can create a great, infectious party atmosphere and before you know it, people will have danced the night away without realising there was no firework display.

These are just a few suggestions of how to go about throwing a fake lawn friendly bonfire night party with ALC. There are lots of options, and with a little bit of creativity and the right company, you may find you don't even notice the lack of fireworks and flame.

So don't miss out on the party because you made a wise investment with artificial grass; stock up on the party supplies and get the invitations out there, to make this 5th November one to remember!