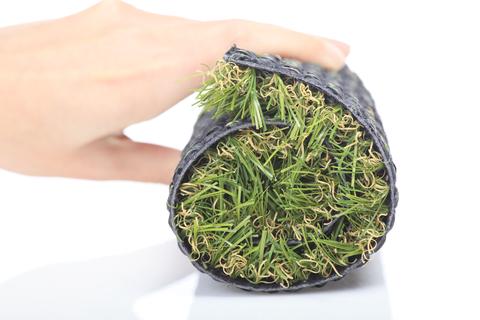 Renowned for its benefits in domestic settings, artificial grass can breathe life into business events too. We've all seen how it has been used in offices around the world, so why not as part of a display at a big event?

Whether you're presenting a new product or raising awareness for a good cause, this surface is ideal for catching the eye of passers-by, as well as engaging your audience, if you plan to use it as part of your presentation.

You see, thanks to the surface's pristine aesthetics, it is perfect for events that require a professional style. This isn't the only benefit of its appearance though, as it can be used as part of a creative display too.

Whether you decide you want something fresh and innovative to line your product shelves, or you want comfortable flooring that can withstand heavy pedestrian traffic, think artificial grass.

Perhaps the biggest advantage of using false grass at business events is that it is highly cost-effective and can be used time and time again. In fact, it can even be taken back to the office and used to create a 'fun area', where employees can relax and enjoy their lunch break in a unique setting.

After you've finished with the grass at your business event, you can simply wash it down and store it away until next time. Thanks to its low maintenance promise and light, portable nature, it can be restored to perfect condition after collecting dust. As such, it can be used at almost any event, whether that event is inside or in a large outdoor space.

So, if you feel as though your company would benefit from having artificial grass at your next business event, see our range of grass styles today. Or, enquire through our website to speak to an expert. Whatever your next move, make your presentation one to remember with fake grass.