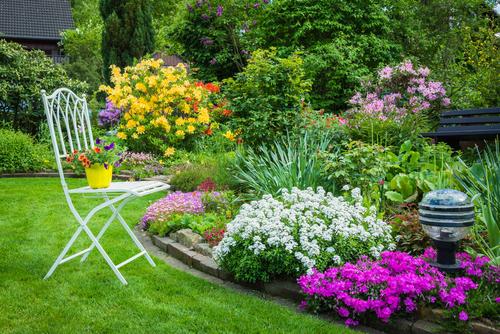 There are a lot of people out there who want their gardens to be lovely, relaxing outdoor spaces for their family, but unfortunately, they don't often have green fingers - which can make the whole process that little bit harder. If you're fed up of weeding and mowing the lawn and can't figure out how to stop your grass looking patchy, then it might be time to upgrade your garden with an artificial lawn.
The cost of having a garden is often not realised because outgoings can be sporadic. Buying a lawn mower, having it serviced, buying fertiliser and all the water used on top of your daily household usage add up over time, and before you know it, your garden is costing you a fortune and you don't even have the results you want.
More than that, those hours spent working on an unresponsive lawn and the neighbours cats spraying in the same place for all those years has taken its toll. These are hours you can't get back, but you can put a stop to this.
Invest in a fake lawn. All of our artificial grass prices are very competitive but the real saving is your time, and you can't put a price on that. Our range includes Premier Curl (which was used in the Crufts arena 2016), Easy lawn, True lawn and the Prestige lawn - the very best artificial grass; prices start from as little as £13.25.
Dependant on the size of your garden, your new garden could end up saving you money over the next year, two years, five years, and beyond. On top of that, you'll have more time to enjoy it, too, as our fake lawns require very little maintenance.
If you live in London, Kent, Essex and the South East, you can even take advantage of our artificial grass installation service, too. Make the whole experience hassle free and watch with delight as you see your new garden taking shape right before your eyes.
Our artificial grass and installation prices are all dependent on garden size and your needs. If you would like to get a rough estimate of the total cost of your new garden, please give us a call on 01474 364320. You can even arrange an onsite survey and inspection of your garden for an accurate quote and to discuss your requirements with us face to face on this appointment - no obligation necessary.