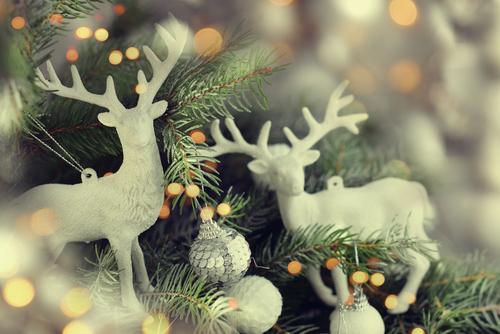 For many people, this time of year is one for hibernation and staying inside where it's warm, cosy and dry. But here at ALC, we think there's still plenty to celebrate in your garden! With Bonfire Night this weekend, and both Christmas and New Year's just around the corner, there are still plenty of opportunities to show off your pride and joy.
So, if you're not quite ready to retire the garden furniture for the year just yet; don't. Invite your friends over for a festive garden party. It goes without saying that you'll want your garden and lawn looking its best, which can be difficult at this time of year. However, if you know how to lay artificial grass, your garden will be looking perfectly manicured all year round.
Remember, Remember
Fireworks displays are traditional for Bonfire Night around the country. Now, when you have an artificial lawn, it is important to remember that you can't have a BBQ, fire or light fireworks on the lawn as the synthetic fibres are not suitable for use around flames.
However, you can relax with your family and friends enjoying hot drinks and watching other displays from the comfort of your own garden!
Winter Wonderland
You can't always rely on the weather to deliver a white Christmas - and when it does, you can rest assured it will kill your lawn. However, with fake grass, your garden will look perfectly blanketed in snow at all times, before melting away to reveal a beautifully lush, green garden beneath!
If the real deal doesn't show its face, you can always decorate trees with external lights and decorations, to ensure your festive spirit carries on into your outside space.
New Year Bash
Many people have grown tired of going out and about for their New Year celebrations, and are instead opting to have friends and family over for a get-together in their homes. Open up your living space by lighting up your garden and having some cocktails on the patio whilst enjoying the night skies above.
Your garden should be enjoyed and utilised all year round, with as little hassle as possible. Make your outdoor space liveable with a few adjustments and you'll soon be making the most of yours!
Want to know how to lay artificial grass? If you live in London or Kent, our installers can assist in transforming your garden, but it could not be simpler with our step by step guide for a year-round garden lawn to be proud of.
Contact our team today on 01474 364320 to find out more information.