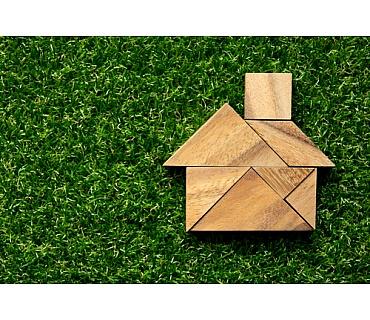 There really is synthetic grass for everyone, whether it's for residential or communal use. If you have a pet, you might be thinking that there's no turf suitable for you, that's wrong. There's definitely something for everyone. If you've already looked into it, your next step might be looking at artificial grass installation and why not, it's the perfect time to start planning. If you're worried that choosing the right surface will cause you stress, don't worry, we've put together a helpful guide.
Artificial Grass for Your Garden
The best thing you can do this year is to have artificial grass in your garden. It is easy to install, and even easier to care for - it looks great all year round! There's no need to mow or water and it's completely mud free. A luxury lawn gives a natural green lush look, you might think that it will look fake, but you won't be able to tell the difference.
A prestige lawn will look great and its perfect for entertaining in your garden. Guests will complement your garden all year round and it has the bonus of giving off no pollen for those that suffer during the summer.
Fake Grass for Children and Babies
If you are worried that having fake grass will be a bad idea for a school or nursery, don't be. A spring lawn will be safe, practical and it looks beautifully lush and colourful. Children and babies will love crawling around on the grass. It's low maintenance, long lasting and it's also cost-effective. It won't go bald or patchy and it's safe.
Parent's won't need to worry about having a muddy child come home, it's clean and safe. Because of the impact-absorbing Grassflex underlay, it means that the ground won't be hard and, when children trip or fall over, they won't get a nasty bruise.
Grass for Dog Lovers
You might be thinking that artificial grass will become damaged by your pets, or you might think that your dogs won't like artificial grass. Pedigree ex-Cruft's grass is great for all dogs, you won't have muddy tracks through the house when your dog goes out in the rain or have to worry about patchy lawns.
Your grass can look great, even if you have a pet, and will stay looking good all year round. It won't need a lot of nurturing or maintenance and its suitable for all aged pets.
For Sporty People
For those sports lovers, there is grass for you. It's soft and easy to maintain, making preparing for those activities easy. The premier curl grass gives the perfect putting surface for golf lovers and a sand-filled tough lawn provides a firm surface for those tennis balls to bounce from.
Artificial sports turf can be beneficial for everyone on the team and will still look great. No need to worry about muddy patches when playing football and you no longer need to send a groundsman out to mow the pitch as it doesn't need mowing.
Thinking of Artificial Grass Installation?
If you've already picked the right surface for you, you may now be thinking of having it installed in your home or commercial space. For more information on artificial grass installation, don't hesitate to get in contact with Artificial Lawn Company today.