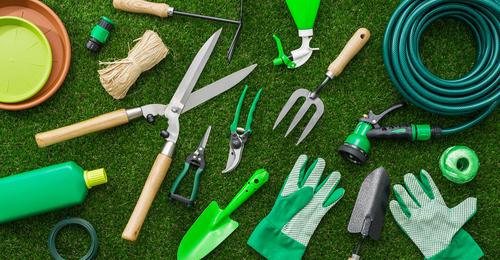 You've guessed it, this month is Garden Month and we believe that it's definitely something that should be celebrated. Whether you like the great outdoors or not, we encourage you to get out into your garden this month and make the most of one of our favourite months.
Of course, if it's not in an ideal condition to enjoy you may want to consider investing in artificial grass to give your garden that lusciously green colour all year round. But once your garden is perfect, it's time to get out and enjoy it whether it's with the whole family or as part of some quality 'me-time'. If you're not sure how to celebrate Garden Month, then these ideas may help.
Solo Garden Day
If you have the day to yourself why not get out in the garden? If the weather is great it's perfect and it will allow you to get some fresh air outside rather than being cramped up indoors. You could lay on the grass and enjoy the sun if the weather calls for it, or you could even just take a book to sit outside and read.
Even if you're meant to be working from home during the week, why not work outside? You will still get your work done but you'll also be able to celebrate this Garden Month by spending more time in the garden.
In the Garden with the Kids
However, you may prefer to get outside with the kids and have some fun outdoors together. For this, you could speak to the kids and ask them what games they would like to play, or even look at making up your own garden game. It's far better to be outside than stuck in the house staring through the window at the sky, giving you the ideal opportunity to spend some quality time with your children.
If you're questioning whether children will be safe if you do decide to opt for artificial grass, then the answer is yes. Its design is ideal for everyone and there is also a soft underlay which is perfect for children.
Family Celebrations
It might not just be the kids that want to enjoy the garden, the whole family might want to join in. In which case, why not look at throwing a garden party with friends and family? You can invite everyone over and have a massive family picnic. You can serve drinks and picnic food and spend time with the adults whilst all the kids play together. It's a great way to celebrate this Garden Month, not to mention that it's also a great way to get the whole family together.
So, these ideas should have helped to inspire you and now you should have some idea how you want to celebrate this Garden Month. Just remember that, before the celebrations begin, to make sure that your garden is suitable to celebrate in. If not, you may need to consider investing in artificial grass - once the garden is perfect, there should be no excuse to not celebrate!