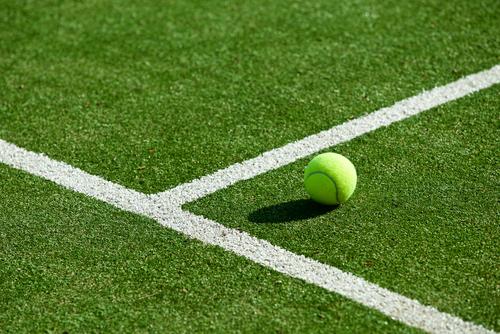 Make sure the court is ready for Play Tennis Day on 23 February with artificial grass, so you can get out and hit some balls - whatever the weather.
There are signs that the weather is beginning to improve and that spring is on its way, although it is still a little way off, so in order to celebrate Play Tennis Day this February, you may want to lay an indoor court.
Indoor Sports
Investing in artificial sports turf gives you the option of laying an all-weather pitch outside or inside; perfect if you want to keep in the warm. Playing indoors might be the best option for Play Tennis Day, but there is no reason to feel like you are cheating as even the professionals play indoor tournaments.
Up until recently, indoor sports areas have been sports halls with hard surfaces that you really wouldn't want to fall on through risk of causing serious injury, or a terrible friction burn. With artificial grass, that simply doesn't have to be the case - with no need for water; the surface can be laid anywhere you wish and provide a perfect surface to play on.
Great Performance
Fake grass doesn't mean settling for second best; in fact, it can mean improving performance and reaching the next level of your game.
If you are celebrating Play Tennis Day on an artificial sports turf, you will be making the most of the sand filled tough lawn which allows for a much firmer bounce - making for an even more intense game than before.
Even if tennis isn't your thing, artificial grass is used for a wide range of sports, such as football, golf, rugby and more - the advanced technology used in the fake grass means it both looks and performs just like the real thing, if not better!
Artificial Turf Installation
Installing artificial grass is quick and simple - in fact, if you live in the London, Kent, and Essex areas, ALC can offer an installation service where our team of experts will lay your lawn and be on hand to answer any questions you may have about maintaining your new turf.
If you wish to install the artificial grass yourself, you can follow our online step-by-step guide showing the quick and simple steps to laying the surface.
Should you have any questions on using artificial grass for sports, please contact our team on 01474 364320 or email us on sales@artificiallawn.co.uk.