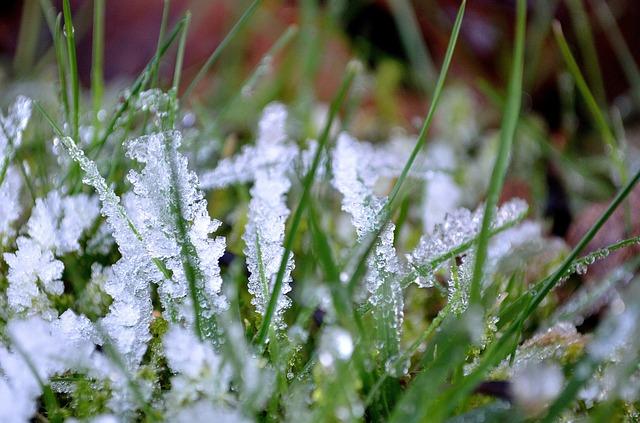 Summer is still in full swing and the majority of us are quite happy enjoying the simple pleasures associated with back gardens and nice weather. Summer is the season of al fresco dining, bursts of brightly coloured plants and relaxing in sun traps. Our gardens become the heart of the home and given the chance, we stay in them from dawn until dusk.
The season will soon start to edge towards autumn though and many outdoor spaces will start to change in their appearance and their purpose. Gardens will become reminders of warmer days and things like plants and grass will eventually start to struggle under the harsh winter weather conditions.
Though we expect trees to go bare and colourful flora to disappear during the colder months, it is when our beloved lawns turn to sodden, bald, muddy patches that we really feel the winter blues set in. Instead of looking out the window and seeing an expanse of lush, green lawn we are met with frost-bitten grass that looks unhealthy and unattractive. Such a sight year in, year out begs the question: can anything be done about our lack-lustre grass and bare-naked gardens during the colder months?
Well, there's no changing the way the seasons work, but there is a way to get around Mother Nature. Artificial grass can help to keep your garden looking fresh and tidy all year round, even when the harsher weather sets in. On top of that it is practical for lots of reasons. Read on to see why you should think about getting your garden good and ready for the winter months.
Weather Proof
The weather is a big problem during autumn and winter. Instead of expecting garden-friendly blue skies and mild afternoons, you are more likely to encounter bitingly cold temperatures, cruel frosts and other such conditions damaging to lawns and gardens. Unlike the real thing, a fake lawn will stay green and soft no matter what the weather throws its way. Plus, because artificial grass is not alive, it won't die or need replacing in the spring; far more practical and cost-effective than a delicate grass lawn.
Picture Perfect
As well as being weather proof, an artificial lawn is incredibly durable which means it will not suffer the same aesthetic challenges as a real lawn will. For example, following heavy snowfall a real lawn will reveal itself to be saturated and on or near its deathbed. Whilst the snow continues to melt and the grass makes its way towards its better end, your once green lawn will look more than a little sorry for itself. Conversely, if heavy snow falls on your artificial lawn, all you will see when it melts is a lawn that - though cold and damp - is just as green, springy and attractive as it was back when days were sunny. Your house will also be kept picture perfect with an artificial lawn because there will be no muddy footprints to drag through the house, just a little damp to dab up at the most.
Low Maintenance
The appeal of a low maintenance garden is one of the main reasons people consider getting an artificial lawn in the first place. In the summer an artificial lawn means you get to save time you'd have otherwise wasted mowing, trimming and weeding the lawn. In the spring it means you don't have to worry about starting all over again. In the autumn and winter it means you can let the rain fall and the snow settle without having to worry about protecting the grass. What's more is, unlike surfaces like concrete, artificial grass will not prevent surface water from draining so you don't have to worry about an increased risk of flood in bad weather.
There you have just three of the reasons you should be getting your garden good and ready for the colder months. As with anything, it is best to plan ahead and get started earlier rather than later, so get in touch with the team here at the Artificial Lawn Company and talk to us about what you want out of your artificial grass.