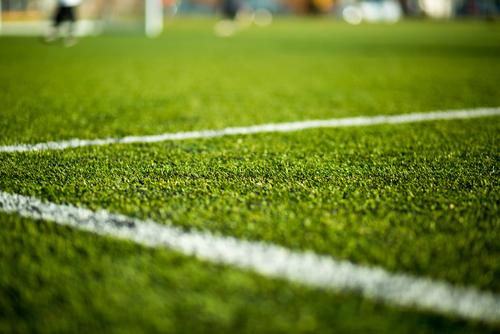 The new football season is finally here! Pre-season is over and it is time to kick things off, so it is important that your pitch has been prepared.
Groundsmen up and down the country have been working tirelessly all summer to get their pitches ready for the new season after endless use. For many clubs, it can take the entire summer to get the pitch ready for use - not if they use artificial sports turf, though.
More and more sports clubs are turning to a synthetic surface as they are far easier to maintain and provides a surface that would not look out of place at Wembley.
Less Mowing More Playing
Groundsmen are notoriously precious over their pitches, and with good reason. The work that they put into getting the pitch ready can be tiring, and often results in teams having to find somewhere else to train. While Premier League clubs have their own separate training facility, non-league and Sunday League teams often aren't quite as lucky.
Through using artificial sports turf for your football pitch, clubs can spend less time mowing and more time playing. With the extra time that you can spend training and perfecting your tactics, it could be the difference between a forgettable season and a silverware yielding campaign!
Other Benefits of Artificial Sports Turf
Unlike real grass where divots and muddy patches can form through wear and tear, synthetic grass guarantees a perfectly smooth and consistent playing surface, allowing for peak performance. No longer will goalkeepers get caught out by bobbles and taking a starring role on blooper videos; with an artificial sports turf, you can rely on a clean roll of the ball.
For small sports clubs, the other clear benefit to using an artificial surface is to cut down on maintenance costs. While the elite clubs have money to burn and are okay with spending £50 million-plus on one player, in the real world, finances are tight and most teams live week by week to meet operating costs.
Sample Our Artificial Grass
We are confident that once you make the change you will never want to go back, this is why we are offering free artificial grass samples. It is important to try before you buy, which is why we encourage anyone interested to request samples of various products, helping you to pick the surface that is right for you.
For more information on investing in artificial sports turf for your club, please call the Artificial Lawn Company team on 01474 364320.