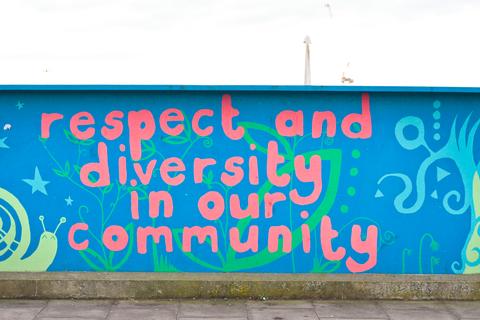 Local community centres are always trying to encourage young adults to get involved, whether it is for a day of fun sports or a town-wide project. However, if you own a centre or if you are part of a community, you will know how difficult it is to grab the interest of certain age groups.

One great way to help your chances though is by giving your centre a complete makeover. Now, this may sound expensive, but with synthetic grass and paint on your side, it can actually be a very cost-efficient venture. Click here to see our line of durable synthetic lawns today!

So, if you are interested in giving your local community centre a brand new design, read on. In this article, we will suggest a few ways on how to make it look and feel more appealing.

Murals

One fantastic way to give your community centre a new look while getting young adults involved is with murals. You can ask newcomers and existing members to draft a mural and help to paint it on a designated wall in the centre. This not only gives the space a personal touch, but it also kick-starts a new, exciting project for those who love to be creative and artsy.

Furniture and Extras

Furniture is a must-have when it comes to community centres. Members will enjoy having a place to sit and talk with their friends before and following a group activity, and it makes the setting feel all the more welcoming. Try and opt for colourful furnishings to help brighten up the place and lift spirits.

As for extras, things like a pool table or table tennis give members something to do while they are waiting for an activity to begin. It also gives them a pastime following the activity, keeps them engaged and helps to encourage communication with other members.

Exterior

Lastly, let's take a look at the exterior of the community centre, notably the grass. After numerous seasons of outdoor sports and general play, the grass can end up looking a little worse for wear. So, why not consider artificial turf to spruce it up a little. Not only does this surface stay green all year round, but it is also extremely durable, making it far less likely to suffer as a result of wear and tear. It is the perfect option if you want to make the exterior of your community centre more aesthetically appealing too.

These are just a few suggestions you can implement to give your community centre a whole new look and hopefully bring on a few new faces in the process. Do you have any more tips for our readers that you would like to share?