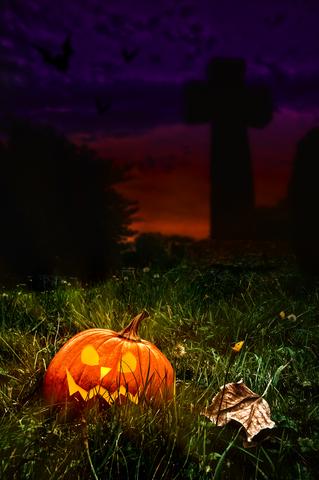 Halloween is well and truly on the way, and with spirits looking high for this year's spooky season, the question is; have your kids decided on their Trick-or-Treat costumes? There are so many options when it comes to dressing up for Halloween, so why not use fake grass to put a twist on the typical homemade designs?
There is a lot you can do with a dash of creativity and a bit of leftover fake lawn. From startling spirits to famous characters haunting the world of terror, make this Halloween one for the kids to remember.
In this blog post, we will be taking a look at how to create a few Halloween costumes using artificial grass.
Swamp Monster
Our Luxury Lawn is just the thing for a great swamp monster. All you need for this outfit is a green top and trousers, as well as enough artificial grass to cover most of the clothing. Cover the base of the costume in even strips of artificial grass, with a few frayed bits around the neck and feet for an added effect. To top it off, use green face paint to turn your little ones into scary swamp monsters, ready for Trick-or-Treating!
Zombie
Zombies are a popular choice when it comes to Halloween costumes, so why not go all out and create a zombie returning from the grave? You can use a cardboard box to create the tombstone, and with a splash of paint it is sure to look the part. As for using a patch of fake lawn, you can add little bits here and there on the bottom of the tombstone to make it look more realistic.
You can also use face paint for this Halloween costume, which will allow you to design a scary zombie with reds, whites and greens!
Aliens
Though unconventional, an alien can be a fantastic costume for your little one, and the best part is that it is super easy to make. All you need is two ping pong balls, a headband, two springs and some strips of fake grass. First, cover an old sweater in artificial grass. Then, take the headband and attach the two springs with enough distance between them to look like antennae. Finally, make a tiny hole in the ping pong balls and pop them on the springs, and you have your alien costume!
If you want to spruce it up a bit, you can incorporate space-age tin foil or you can cover your kids from head to toe in artificial grass for a fuzzy, green alien costume.
From all of us here at The Artificial Lawn Company, have a wonderful autumn and fantastically frightening Halloween!