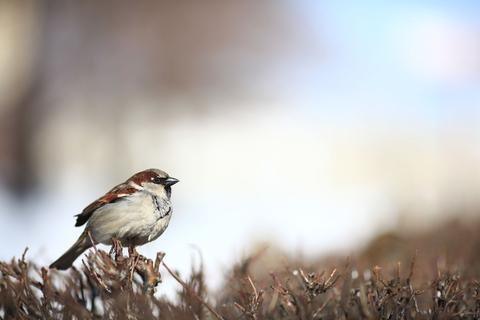 Now winter is here, everyone in the Artificial Lawn Co offices are starting to tidy up and making sure everything is neat and presentable for when your guests arrive. No, we're not talking about your friends and family.
The garden is a wonderful place to see an array of seasonal wildlife, especially at this time of year. From red-breasted robins to the beautifully vibrant waxwing, there's no telling what influx of wildlife this winter will bring.
However, before you can hide behind the seesaw to get some sneaky snaps of your annual visitors, you need to ensure you are doing your part to help winter wildlife, as well as encouraging new species to become your guests.
So, below we have compiled a short guide on how to help winter wildlife. These tips will not only help encourage animals to pay a visit, it will give them a sanctuary to enjoy.
Pond Life
If your pond is the main water source for visiting wildlife, or if you have wildlife living in your pond, you need to keep an eye on it to make sure it hasn't frozen over. This will prevent your guests from being able to drink from it.
However, when it comes to removing the ice, you should never attempt to hit or smash the frozen surface. This can harm existing pond life trapped underneath. Instead, it is advised to pour boiling water into a saucepan and place the hot utensil on the surface. It will melt away the ice and give your wildlife their beloved pond back. For further information on fake lawns and installation view here!
Looking After Your Lawn
Aside from the threat of cold weather to your lawn's health, one of the main issues the winter season throws up is lawn maintenance. Not only does mowing the lawn harm wildlife nestled in the blades, it also pollutes the surroundings. This will also have an impact on your friendly guests. Luckily though, there is a solution.
Artificial Grass Co is an ideal way to avoid causing harm to the insects and animals that take up residence in your garden or pay a visit once in a while. Its most distinct feature and benefit is that it requires very little maintenance. This means no mowing or watering, and more time to spend encouraging wildlife to be your seasonal guests.
Birdfeeders
Birdfeeders are a wonderful year-round invitation for seasonal birds to visit your garden. You can purchase these from almost any garden centre, along with suitable feed. Or, you could buy a large birdhouse to accommodate lots of different species, and pop the feed inside for them to enjoy.
Alternatively, you can get creative and craft your own birdfeeder. You can do this using wire and wood for the base and top - remember to make sure no sharp pieces of wire are sticking out. Visit our website for more great ideas.
So this year, make the most of the winter wildlife that visits your garden and encourage robins and other seasonal creatures to pay a visit.