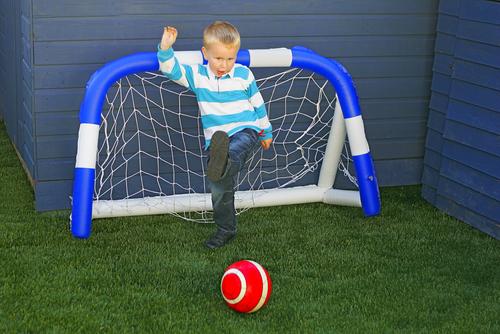 Do you remember your childhood school sports days? Filled with fun, games and activities galore, sports days have always been an essential part of the summer. And with the World Athletics Championships fast approaching, why not take advantage of the occasion to plan your own sports day event right there in your garden?
When you are considering hosting a sports day event, the first thing that you need to ask yourself is whether your garden is up to scratch. Is the lawn in good shape? If the answer is no, have you considered investing in artificial turf?
Artificial Turf for Sports Day
Fake grass is a great way to update your garden and give it that much-needed refresh, perfect for the summer. Wave goodbye to yellowed, patchy, dry or wilting grass and instead, welcome a lush, green lawn into your life. Remaining in good condition all year round, despite the season and the weather, synthetic grass is the ideal way to cut down on maintenance time while still reaping all the benefits of the perfectly manicured lawn.
With more durable options available, it is also perfect for outdoor play and sustaining all the rough and tumble that a sports day event brings. No further maintenance will be required than a quick brush to get the lawn looking its best, and cleaning is easy should any spillages occur on the day.
Preparing for the Big Day
Once your garden is ship-shape ready for the big day, the next thing that you need to consider is who to invite. Kids are much more likely to participate and have fun doing so, but if you know some big kids, feel free to invite them along too! If your little one has a birthday coming up, this can also make the perfect way to combine their birthday party with some outdoor fun.
Garden ready, guests invited, all that is left is to organise the activities and stock up on some delicious party food and drink. The activities and sports day events that you choose will be dependent upon your garden and the amount of size and space that it offers. After all, trying to crowd a group of excitable children into a tiny garden and expecting them to be able to perform sports day events is never going to end well. Traditional games like the sack race, three-legged race, egg and spoon and hula hoop are usually favourites, but if you have any ideas of your own, feel free to add them in.
For more information about installing artificial turf ready for your garden's summer sports day event, please get in touch with a member of our team today.