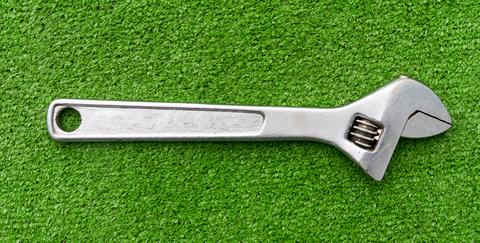 Artificial grass may take away a lot of the upkeep associated with organic lawns. However, they do require a little maintenance from time to time to keep them in pristine condition. Leaving fake grass unattended may cause it to wear down easier, which is something, as proud fake grass owners, we'd all like to avoid!
Just a few simple measures can make it last in the years to come, and as this surface becomes more popular, we'd all like to be the neighbour with the perfect, green lawn. So read on to see just a few of the ways you can keep your artificial lawn looking spick and span.
Brush it once a week
You should aim to brush down your fake lawn with a hard brush at least once a week, to clear away any debris. Take care to brush against the pile to ensure a thorough clean.
Avoiding moss growth
As well as clearing debris, brushing down your artificial grass, with a soft rake this time, will help to avoid moss growth. So, from time to time, be sure to clear away any fallen leaves and the like to maintain your lawn's aesthetics.
Clearing weed seeds
Birds are known to drop weed seeds on lawns when they fly over it, and unfortunately, if you choose to ignore this, you may be faced with gaps where weeds have pushed their way through the underlay. You can easily remove seeds by hand or by using a leaf blower to clear the space of any that might have snuck in between the blades.
Hosing your lawn
As well as brushing your lawn, hosing it down occasionally is also a good method for clearing any debris, as well as faeces left behind by your four-legged friend. This method doesn't take long either, making it ideal for homeowners with a jam-packed schedule.
As a homeowner, it is important to recognise that artificial grass does require some weekend time, yet the benefits far outweigh the few minutes you spend keeping it looking nice. If, however, you haven't yet experienced a fake grass lawn, be sure to get in touch today to find out more about how it can benefit you and your lifestyle. Or, click here to see the cost of our artificial grasses!