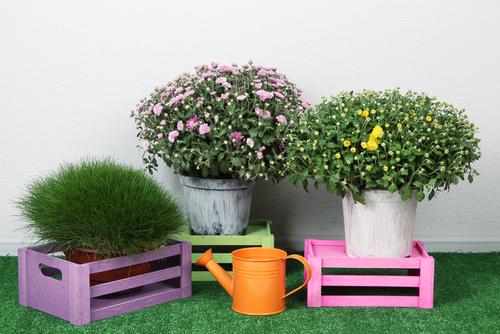 If you live in a block of flats or a house with little to no garden space whatsoever, you probably feel as though you are missing out on having a private outdoor space. Through the use of artificial grass, you can create the perfect garden inside.
As much as we all love to sit outside in the sunshine, this simply is not an option for many of us who live in blocks of flats or simply do not have an adequate amount of outdoor space. The options presented in these cases are to make do without a garden, or improvise and create your own indoor escape.
Artificial Grass Carpet
Obviously, the use of real grass is not feasible indoors for a variety of reasons. However, this does not mean that you cannot recreate the genuine feeling of walking on a lawn. By carpeting an area inside with artificial grass, this perfectly replicates the look and feel of the real thing without the need for heavy maintenance.
If you are worried about which type of surface to invest in, at ALC we have a number of surfaces that are ideal for indoor installation whilst catering to any budget. Feel free to speak to our team of experts who will be more than happy to offer advice on the ideal turf for you.
Indoor Plant Beds
No garden is complete without flower beds, and luckily it is easy to look after plants inside. Simply make sure that they are placed near a window where they will benefit from sunlight and keep them watered and fed with the right nutrients. Pots are available in a range of designs and sizes, matching any theme that you desire.
You should consider the types of plants that you invest in as some flowers fair better than others inside. For example, sunflowers would not be ideal to grow inside due to the size of which they can grow to, while flowers such as poinsettias and orchids are perfect for growing indoors.
Looking After Your Indoor Garden
Once you have all of your features in place, maintaining your indoor garden could not be easier. Simply look after the artificial grass surface as you would any other carpet, and water the plants every other day (or invest in fake plants).
If you would like more information on how installing artificial grass can provide you with an immaculate indoor garden, please call 01474 364320 today.