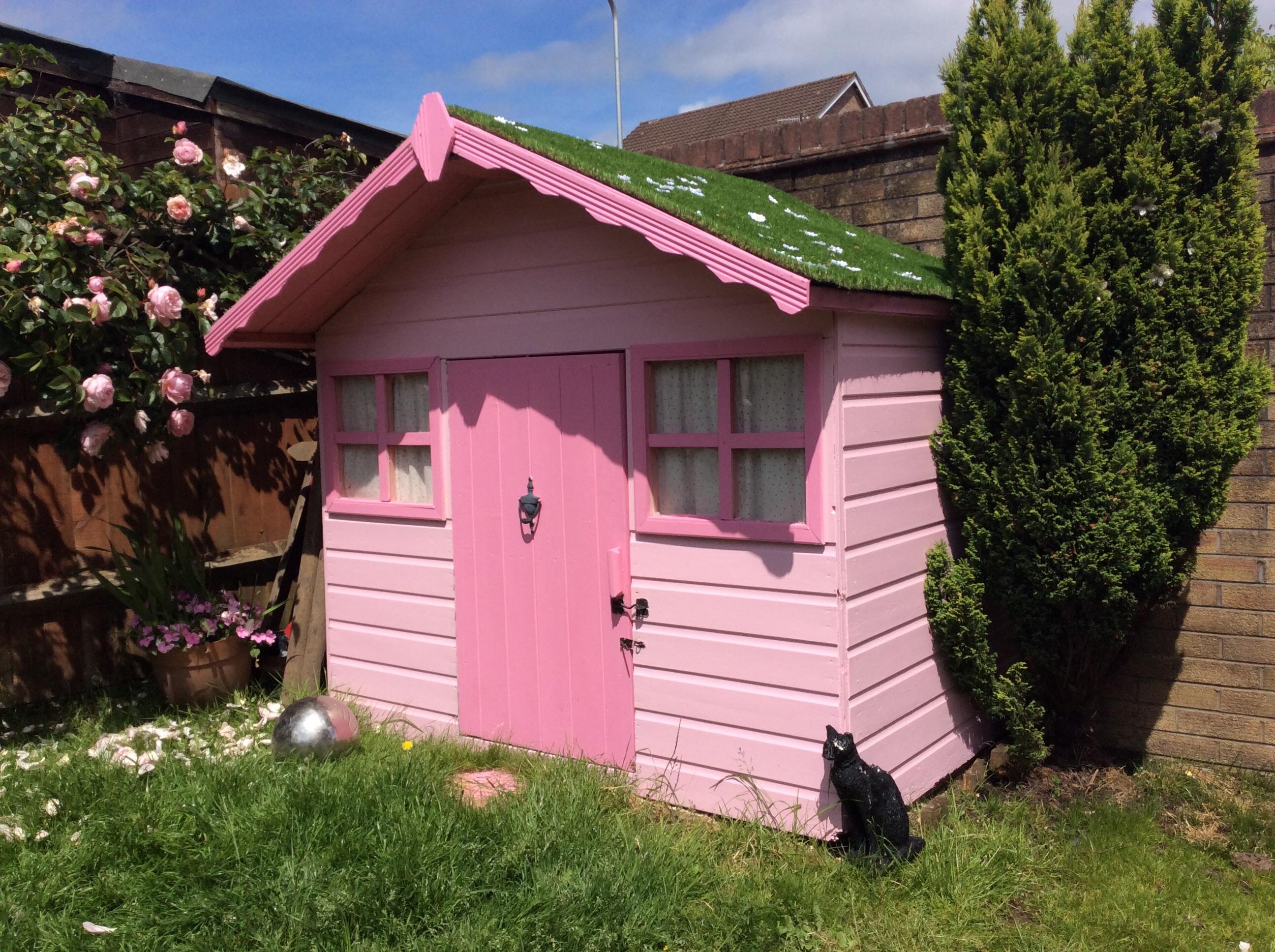 As a child, you envision being all grown up in your very own house. Boys don't want any old house, though; they want a treehouse complete with a rope bridge, balcony and maybe even a pole for a quick getaway - just like in Peter Pan. As a girl, you dream of a petite little house, with a quaint little garden and room for all your dolls. Explicitly, no adults allowed.
While many little boys have to sacrifice their dream of living in a treehouse and settle for a shed instead, little girls everywhere rejoice when they get their very own picturesque little Wendy House. With painted walls, doors and windows and even a garden on the roof, the Wendy house is perfect for any child wanting to get to Never Neverland.
The addition of a Wendy House to any garden with a family is sure to be a winner, with girls and boys alike. Traditional pinks and reds make a perfect cubbyhole for any girl in need of her own space to play house. Paint the same house blue or green and it's a man cave, ready for battle. Let's not forget, though, that no Wendy house is complete without a roof garden, and artificial grass is the ideal solution to this versatile garden accessory.
If you're tempted by a Wendy house, like many of our customers are, a luscious green fake lawn on top is much like the cherry on the cake. It's a must have, an essential, and it completes the look to a T. Blending the tiny home into the garden, let your children make-believe their own world, full of giants (adults) and fairies.
Alternatively, an artificial lawn on a Wendy house fit for a king is the perfect camouflage for base camp - the enemy won't see them coming in such a well-hidden retreat. Ready, aim, FIRE!
Similarly, Wendy houses are suitable for schools, nurseries and playgrounds, not just in the home garden. However and wherever you decide to get a playhouse for your child or business, let us help.
We have a superb range of artificial lawns for you to choose from - it's what makes this house a home. We have plenty of other ideas as to how you can utilise our services for your school too - take a look here .
As well as the benefit of not needing any maintenance at all, why choose artificiallawn.co.uk's fake grass for your garden or school? There are no pesticides, insecticides, weeds or mud involved - making our artificial grass not just good for the environment, but good for clean clothes, too! And that is something we can all celebrate.
What are you waiting for? Make your child's dreams come true with their very own Wendy house - we're here for you every step of the way. For more information on how we can help you with a roof garden, or grass for any other use for that matter, please contact us.