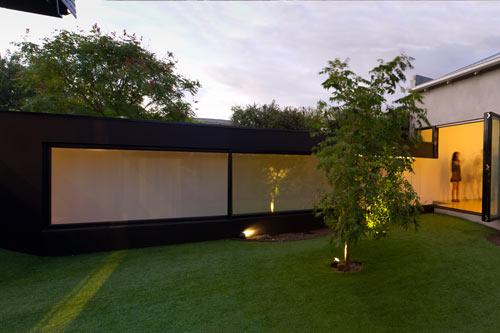 One of the most overlooked areas of the house is the garden. Maintaining the garden of your property is easy if you have the time to do it but if you don't it could end up being a jungle very quickly.
Artificial grass has been considered as a replacement for real grass by many homeowners and its acceptance has spread far and wide. Athletic fields and even houses with pets have installed them to get rid of the hassle of maintaining real grass. The synthetic grass feels almost like the real stuff and unlike normal grass that collects water on the surface, artificial grass systems allow water to pass through.
As well as looking green all year round, synthetic grass does not allow parasites to grow. If you have a poorly maintained garden and you want to revamp it, then artificial grass should be the first step to take. Not only will it brighten the appearance of a dull and grubby garden but it would work towards increasing the value of your property too.
This investment would more than pay off in the future. Even if you have plans of selling the property in 2 years time, you can be sure that fake lawns will continue to look good and be well preserved. The housing market has a key emphasis on having a good garden area, especially because they have children. In summertime people like to hold outdoor barbecue parties and artificial grass can withstand weather and people all year round.
If cost comparison is made between real grass and the artificial option, then the synthetic choice is definitely the better of the two. With easy installation of this feature anywhere in or around the house, you can be sure that you will improve the look of your home.
The quality and variety of artificial grass has improved hugely since its introduction. So it makes sense to have it installed to improve your garden.