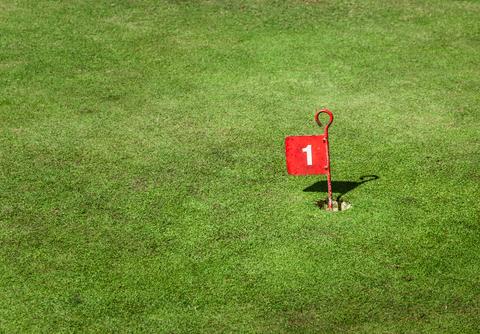 So, you've made the decision to turn a fraction of your garden into a miniature golf course, for all of the family to enjoy! However, doing so takes time and preparation, even if you're not planning to lay the artificial putting course yourself.

So, is your garden ready for a miniature golf course? Find out below.

Think about Usage

First of all, you need to think about how often you will actually be using your golf course (consider seasonal weather and schedules). This should help to determine how much space you take up in the garden. Next, you need to evaluate the ground and ensure it is suitable for this purpose; this involves looking for flat, level ground and identifying any imperfections that may affect the way the course lays.

Golf Essentials

Now, though your course is yet to be built, you will still need to get your hands on golf essentials like putters, a pack of tees and balls and, of course, a pitching wedge. If you want to decorate your course, you can always look at materials like chicken wire to act as the base and structure for your design, whether you opt for Disney characters to make the kids happy or DIY tiki poles that use LED lights, for the adults.

Calling the Experts

As mentioned, if you're not going to be laying the foundations yourself, you will need to get the number of a company who specialises in artificial grass installation; like us! Here at www.artificiallawn.co.uk, we are more than happy to install your fake lawn at a relatively low cost, so you can sit back and relax, whilst we do what we do best.

Then, once all of the work is done, from our side and yours, you can head on the course for a round of miniature golf!

For more information on our installation service, feel free to get in touch today or see our website for our artificial grass varieties. We look forward to hearing from you.